Accounting system in Roksolana Hotel
Vostok Company specialists completed the project of automation café in Roksolana Hotel in Sudak, Crimea.
Roksolana Hotel is situated in the Sudak Valley, in quiet cottage district of Sudak city. The sea and aqua park are not far away from the hotel. There is a river Taraktash right across the road, also known as Suuk-Su, Sudak, Alepkhor, Alypkhor. The source of that river is in the wooded ravine situated between Khambal mountain ridge and Kurkushlu-Oba mountain. The hotel provides comfortable junior suits and standard rooms. The rooms are equipped with air-conditioners, refrigerators, TV sets, bathroom units with shower and hot water supply.
The café of Roksolana hotel complex offer the guests its menu with wide range of dishes. The guests may enjoy Ukrainian and European cuisine. Also the cafe offers fixed price catering and organization of banquets and parties.
Vostok Company accomplished the automation of the café in the Roksolana hotel complex.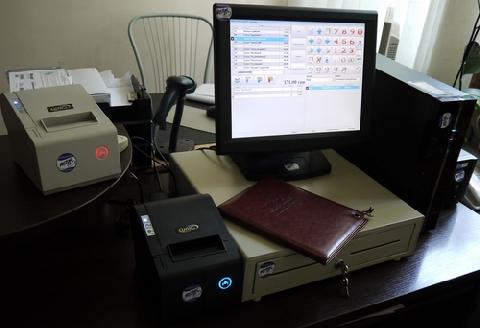 The automation system structure:
central processing unit for POS-system on the base of Intel® Atom
processor specialized touch screen Poindus Easy Touch
cash drawer
thermal barcode printer UNS-TP61.01.
Software Microinvest (Microinvest Stock Pro and Microinvest Stock Pro Light)
Formerly Vostok Company specialists had designed and accomplished complex project of computer and telephone networks and security system in Roksolana Hotel.
Please contact us by the phone (056) 370-18-18; (067) 384-69-83.
Vostok Company employees will give you all the necessary information and answer all your questions.