Clearance sale of money detectors PRO 12LPM!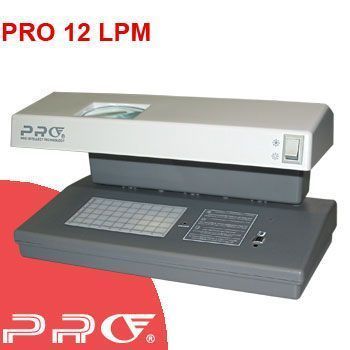 In connection of model range renewal, there is clearance sale of money detectors PRO 12LPM.
Multifunctional viewing detector PRO 12LPM enables to check authenticity of bank notes for certain range of protective signs. Complex authentication and easiness of using are the main reasons why it is one of the most popular detectors.
Detection types:
ultraviolet;
magnetic;
for transparency;
loupe (fivefold magnification).
In details – money detector PRO 12LPM.
Be in a hurry to purchase the detector! The quantity is limited.
Contact us by the following phones (056) 370-18-18; (067) 384-69-83.
You may send your order by e-mail vostok@pkf.dp.ua or via feedback form:
Vostok Company employees will give you all necessary information and answer all you questions.