Inotag Diotough HPV — это полиэфирная этикетка RFID с цифровой печатью в CMYK. Высокое и износостойкое качество изображения благодаря печати на задней стороне. Подходит для маркировки инвентаря, пластиковых контейнеров и поддонов, которые очищаются под высоким давлением и высокими температурами.
Специальный клей усиленной адгезии идеально подходит для низкоэнергетических поверхностей, таких как PE или PP.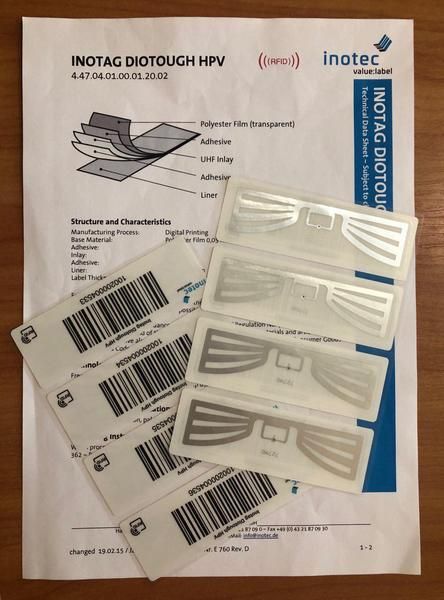 Размер 105х35 мм.
RFID-метки способны работать в широком диапазоне частот — 860-960 MHz. Дальность считывания стационарным считывателем до 7 м, а ручным до 4 м. Диапазон рабочих температур составляет от -40°C до +70°C.
Протокол UHF EPC Class 1 Gen 2 (Smartrac, Alien, Avery Denisson u.a.) HF, ISO 15693 (Smartrac, Avery Dennison u.a.).
Печать с обратной стороны в сочетании с полиэфирной пленкой очень хорошо защищает штрих-код, а также делает его абсолютно устойчивым к царапинам и загрязнениям. Безопасно использовать для маркировки в автомобильной, медицинской или пищевой промышленности.
Цена указана за 1 шт. Минимальная партия 1000 шт.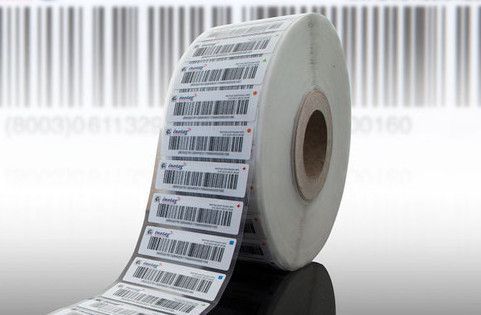 Срок поставки 55-60 дней. В наличии есть образцы для тестирования.

Purchase and delivery terms
Buy Inotag Diotough HPV you can send an order from the site by calling
+38(056) 720-90-37, +38(095) 470-65-11, +38(067) 384-69-83,
or sending an e-mail:
vostok@pkf.dp.ua
.
Delivery
*
is from Dnipro trucking companies in all regions of Ukraine: Kyiv, Kharkiv, Lviv, Odessa, Zhitomir, Kiev, Ivano-Frankivsk, Kirovohrad, Luhansk, Lutsk, Mykolaiv, Poltava, Rivne, Sumy, Ternopil, Uzhhorod, Kherson, Khmelnytsky, Cherkasy, Chernihiv, Chernivtsi and other regions.
*
If the condition does not specify delivery and payment of delivery is not included in the price of the goods
.
By purchasing Inotag Diotough HPV from the company Vostok, you get quality service support, warranty services, information and advisory support.