4 422 UAH
Wholesale 3 979,80 UAH
Weighing terminal А12ESS with connection of the indicator.
Connection with computer via interface RS232 and with backup indicator via using current loop method.
Function Hold or "live weight" for cattle scale or weighing of liquids (milk, oil etc)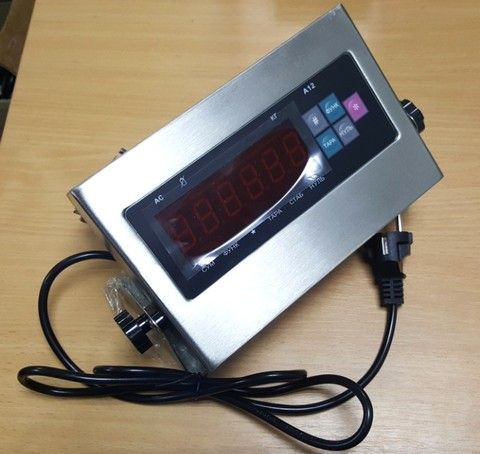 General descriptions
Producer of equipment
Mir vesov, Ukraine
Technical descriptions
Power
AC, 187-242V, 49-51HZ
Purchase and delivery terms
Buy Weighing Terminal а12ESS you can send an order from the site by calling
+38(056) 720-90-37, +38(095) 470-65-11, +38(067) 384-69-83,
or sending an e-mail:
vostok@pkf.dp.ua
.
Delivery
*
is from Dnipro trucking companies in all regions of Ukraine: Kyiv, Kharkiv, Lviv, Odessa, Zhitomir, Kiev, Ivano-Frankivsk, Kirovohrad, Luhansk, Lutsk, Mykolaiv, Poltava, Rivne, Sumy, Ternopil, Uzhhorod, Kherson, Khmelnytsky, Cherkasy, Chernihiv, Chernivtsi and other regions.
*
If the condition does not specify delivery and payment of delivery is not included in the price of the goods
.
By purchasing Weighing Terminal а12ESS from the company Vostok, you get quality service support, warranty services, information and advisory support.