Protective Case UROVO i6300 (MC6300-ACC-CVR01)
1 425 UAH
Wholesale 1 382,00 UAH
MC6300-ACC-CVR01 — защитный чехол для терминала сбора данных UROVO i6300. Он обеспечивает ТСД дополнительной защитой от повреждений.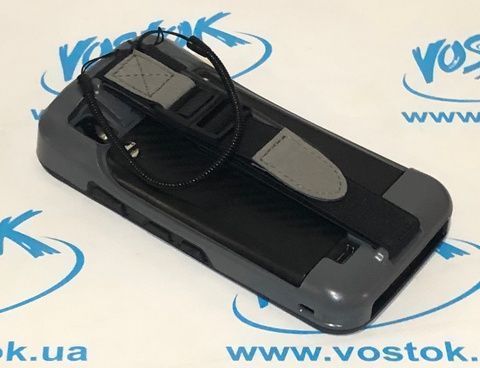 Защитный чехол изготовлен из прочного материала, не скользит в руках, что позволит избежать нежелательного падения. Все необходимые функции и кнопки остаются доступными для использования: отверстие для сканера выверено до миллиметров под сканирующую область луча, нижняя часть чехла открывает отверстие для зарядки терминала и защищенный разъем USB. Боковые кнопки чехла отлично сбалансированы под нажатия на клавиши и мягко реагируют на касания.
В чехле также предусмотрены специальные ушки для ручного ремня, что позволяет удобно фиксировать терминал с чехлом в руке. На ручном ремне имеется отверстие для специального «тонкого» стилуса для емкостных экранов.
General descriptions
Producer of equipment
UROVO, China
Code
MC6300-ACC-CVR01
Purchase and delivery terms
Buy Protective Case UROVO i6300 (MC6300-ACC-CVR01) you can send an order from the site by calling
+38(056) 720-90-37, +38(095) 470-65-11, +38(067) 384-69-83,
or sending an e-mail:
vostok@pkf.dp.ua
.
Delivery
*
is from Dnipro trucking companies in all regions of Ukraine: Kyiv, Kharkiv, Lviv, Odessa, Zhitomir, Kiev, Ivano-Frankivsk, Kirovohrad, Luhansk, Lutsk, Mykolaiv, Poltava, Rivne, Sumy, Ternopil, Uzhhorod, Kherson, Khmelnytsky, Cherkasy, Chernihiv, Chernivtsi and other regions.
*
If the condition does not specify delivery and payment of delivery is not included in the price of the goods
.
By purchasing Protective Case UROVO i6300 (MC6300-ACC-CVR01) from the company Vostok, you get quality service support, warranty services, information and advisory support.