Paper self-adhesive label 100 mm x 40 mm
122,78 UAH
Wholesale 119,10 UAH
Paper self-adhesive label 100 mm x 40 mm is used for labeling, as well as for automating the processing of orders for various manufacturing companies: furniture factories, the production of plastic windows, machine-building factories.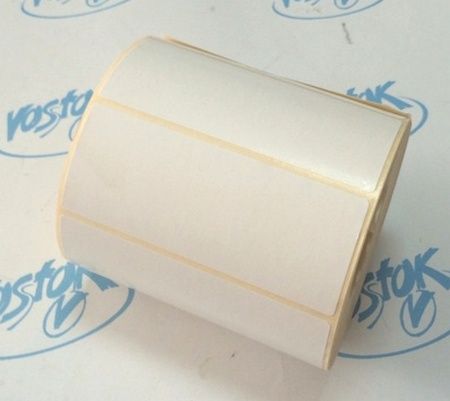 General descriptions
Producer of equipment
Tama, Ukraine
Technical descriptions
Material
Semi-glossy paper
The number of labels per roll
1000
The diameter of the sleeve
40 mm
Purchase and delivery terms
Buy Paper self-adhesive label 100 mm x 40 mm you can send an order from the site by calling
+38(056) 720-90-37, +38(095) 470-65-11, +38(067) 384-69-83,
or sending an e-mail:
vostok@pkf.dp.ua
.
Delivery
*
is from Dnipro trucking companies in all regions of Ukraine: Kyiv, Kharkiv, Lviv, Odessa, Zhitomir, Kiev, Ivano-Frankivsk, Kirovohrad, Luhansk, Lutsk, Mykolaiv, Poltava, Rivne, Sumy, Ternopil, Uzhhorod, Kherson, Khmelnytsky, Cherkasy, Chernihiv, Chernivtsi and other regions.
*
If the condition does not specify delivery and payment of delivery is not included in the price of the goods
.
By purchasing Paper self-adhesive label 100 mm x 40 mm from the company Vostok, you get quality service support, warranty services, information and advisory support.