Этикетка круглая бумажная полуглянцевая. Размер 20 мм.
Изготавливается на заказ. Минимальный тираж 100 рулонов. Цвет заливки выбирает заказчик.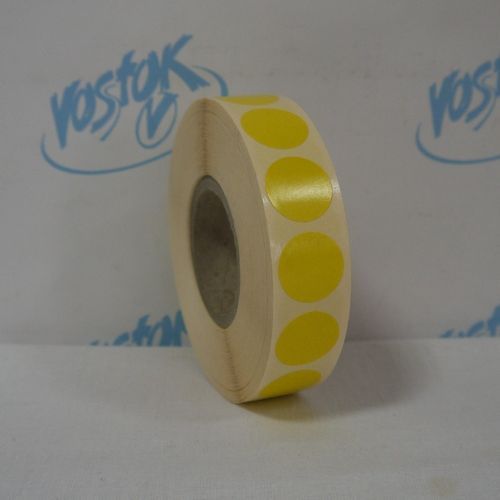 Этикетка используется для маркировки различной продукции и в рекламных целях.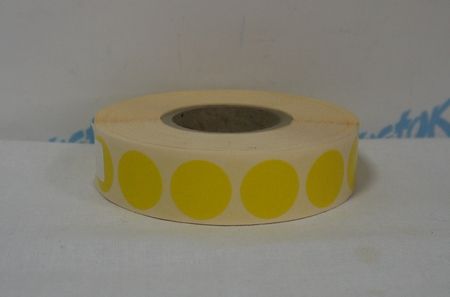 Этикетка желтая используется для печати в принтере этикеток. Втулка 41 мм. Такую круглую этикетку можно ещё использовать как фиксирующую для заклеивания упаковки, коробочки.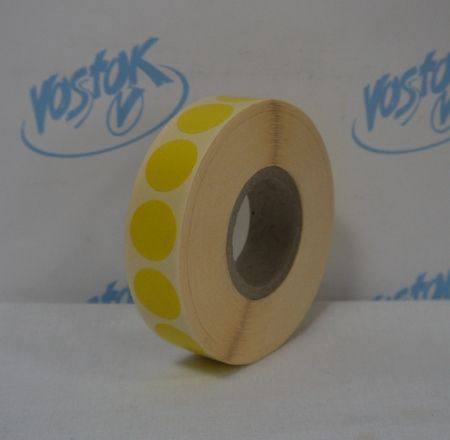 На желтую этикетку можно наносить информацию с помощью риббона на различных типах принтеров этикетки (настольные, полупромышленные и промышленные). Используется тип риббона — WAX (для бумажных этикеток).
General descriptions
Producer of equipment
Aurika, Lithuania
Technical descriptions
Size, mm
20
Material
Semi-glossy paper
The number of labels per roll
2000
The diameter of the sleeve
41 mm
Label width (range, mm)
до 20
Purchase and delivery terms
Buy 20мм you can send an order from the site by calling
+38(056) 720-90-37, +38(095) 470-65-11, +38(067) 384-69-83,
or sending an e-mail:
vostok@pkf.dp.ua
.
Delivery
*
is from Dnipro trucking companies in all regions of Ukraine: Kyiv, Kharkiv, Lviv, Odessa, Zhitomir, Kiev, Ivano-Frankivsk, Kirovohrad, Luhansk, Lutsk, Mykolaiv, Poltava, Rivne, Sumy, Ternopil, Uzhhorod, Kherson, Khmelnytsky, Cherkasy, Chernihiv, Chernivtsi and other regions.
*
If the condition does not specify delivery and payment of delivery is not included in the price of the goods
.
By purchasing 20мм from the company Vostok, you get quality service support, warranty services, information and advisory support.