P1058930-009 203 dpi, ZT410
160,11 UAH
Wholesale 155,31 UAH
Самоклеящаяся термоэтикетка 58х60/1000 ТОП изготавливается из бумаги с защитным покрытием, что позволяет наклеивать ее на продукты, которые в дальнейшем необходимо транспортировать или долго хранить. Защитный слой термоэтикетки ТОР защищает ее от загрязнения, влаги, механических повреждений, поэтому данные этикетки можно применять в условиях влажности и при низких температурах. Такая этикетка легко прилипает на неровные, слегка шершавые или изогнутые поверхности.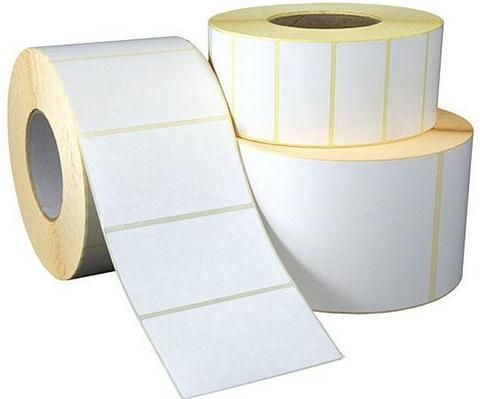 Термоэтикетки, как один из самых дешевых видов маркировки товаров, востребованы в магазинах, супермаркетах, на оптовых и мелкооптовых базах, в фармацевтике. При помощи термоэтикетки удобно, быстро и дешево маркировать продукты питания. Вся информация печатается методом прямой термопечати при помощи терморинтеров этикеток.
Термоэтикетка 58х40 ТОП поставляется в рулоне по 1000 штук в намотке.
General descriptions
Producer of equipment
Tama, Ukraine
Technical descriptions
Material
TOP
Winding
1000
Purchase and delivery terms
Buy P1058930-009 203 dpi, ZT410 you can send an order from the site by calling
+38(056) 720-90-37, +38(095) 470-65-11, +38(067) 384-69-83,
or sending an e-mail:
vostok@pkf.dp.ua
.
Delivery
*
is from Dnipro trucking companies in all regions of Ukraine: Kyiv, Kharkiv, Lviv, Odessa, Zhitomir, Kiev, Ivano-Frankivsk, Kirovohrad, Luhansk, Lutsk, Mykolaiv, Poltava, Rivne, Sumy, Ternopil, Uzhhorod, Kherson, Khmelnytsky, Cherkasy, Chernihiv, Chernivtsi and other regions.
*
If the condition does not specify delivery and payment of delivery is not included in the price of the goods
.
By purchasing P1058930-009 203 dpi, ZT410 from the company Vostok, you get quality service support, warranty services, information and advisory support.