The label for clothes and linen
Ярлык для одежды и белья. Минимальный заказ черно-белых ярлыков от 200 грн.
Оказываем услуги печати текстильных сатиновых ярлыков для одежды и белья на заказ. Материал для печати — сатин, он может быть двух цветов — черный или белый. Для просчета стоимости звоните по тел. 068 405-41-11.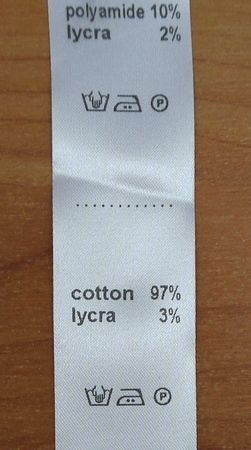 Сатин
Сатин — полимерный тканый материал без пропитки. Благодаря специальному плетению одна поверхность материала глянцевая и ровная, обратная сторона имеет грубую фактуру. Печать возможна только на глянцевой стороне материала.
При печати ярлыков применяются риббоны со специальными красками, что обеспечивает устойчивость отпечатка даже после многократных стирок при температурах до 90°С.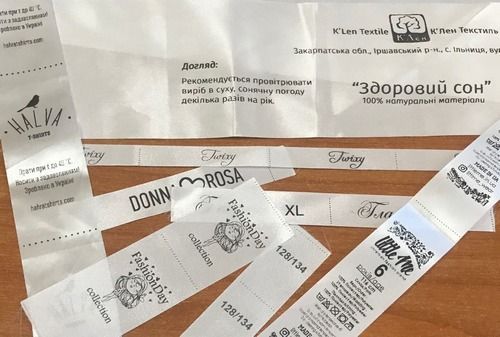 Сатин – материал очень прочный, но при этом, более мягкий на ощупь в сравнении с нейлоном. Применения сатина рекомендуется для маркировки изделий, имеющих прямой контакт с телом (этикетки для постельного белья, ярлыки для нижнего белья и банных принадлежностей и т.д.). При холодной резке край ярлыка распускается. Сатиновые ярлыки, как правило, необходимо пришивать с обеих сторон.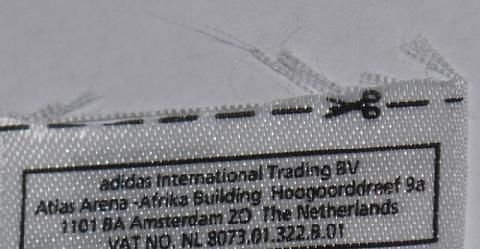 Если вы хотите самостоятельно изготавливать ярлыки, тогда специалисты компании «Восток» помогут выбрать принтер этикеток и расходные материалы для печати.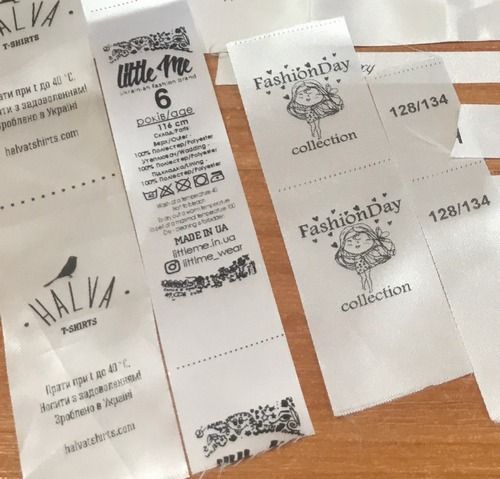 Если вам необходима постоянная печать ярлыков — рассмотрите возможность приобретения принтера для печати ярлыков. Информация об этих принтерах находится в разделе «Принтеры этикеток».
General descriptions
Producer of equipment
VOSTOK, Co., Ltd
Technical descriptions
Material
Satin
Purchase and delivery terms
Buy The label for clothes and linen you can send an order from the site by calling
+38(056) 720-90-37, +38(095) 470-65-11, +38(067) 384-69-83,
or sending an e-mail:
vostok@pkf.dp.ua
.
Delivery
*
is from Dnipro trucking companies in all regions of Ukraine: Kyiv, Kharkiv, Lviv, Odessa, Zhitomir, Kiev, Ivano-Frankivsk, Kirovohrad, Luhansk, Lutsk, Mykolaiv, Poltava, Rivne, Sumy, Ternopil, Uzhhorod, Kherson, Khmelnytsky, Cherkasy, Chernihiv, Chernivtsi and other regions.
*
If the condition does not specify delivery and payment of delivery is not included in the price of the goods
.
By purchasing The label for clothes and linen from the company Vostok, you get quality service support, warranty services, information and advisory support.