Motorola MC3090 — защищенный терминал сбора данных для ежедневной эксплуатации. Данная модель отлично подойдет для автоматизации процесса учета, контроля и обработки данных на складах при приеме и отгрузке товара.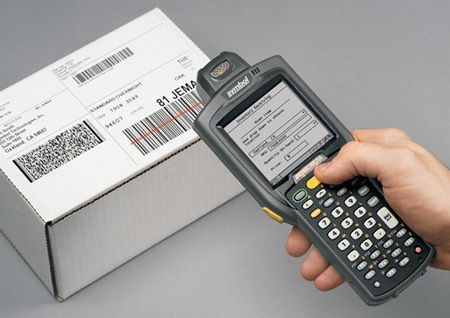 Терминал сбора данных Motorola MC3090 работает под управлением операционной системы Microsoft Windows CE 5.0, которая предоставляет пользователю знакомый интерфейс, поддерживает множество приложений и гарантирует хорошую производительность. Корпус терминала имеет степень защиты — IP54 и выдерживает многократные падения на твердые поверхности с высоты 1,2 м. Температурный диапазон, в котором может работать терминал, составляет от –20°C до +50°C.
Технические характеристики
Процессор — Intel Xscale PXA 270, частота 520 МГц.
Память — 64 Мб RAM и 64 Мб Flash.
Дисплей — цветной 3.5-дюймовый TFT-дисплей с подсветкой, разрешение 240x320 пикселей.
Сенсорная панель — резистивная.
Беспроводная связь — Wi Fi WLAN 802.11 /b/g, Bluetooth.
Интерфейсы подключения — RS-232, USB.
Клавиатура — цифровая.
Сканер штрих-кода — лазерный сканер для сканирования 1D штрих-кодов.
Аккумуляторная батарея — Li-Ion, 2600 мАч.
Класс защиты — IP 54.
Операционная система — Microsoft Windows CE 5.0.
Рабочая температура — от -10°С до +50°С.
Для полноценной и эффективной работы для терминала нужно купить специальное программное обеспечение Клеверенс — драйвер MS-1C-WIFI-DRIVER-PRO.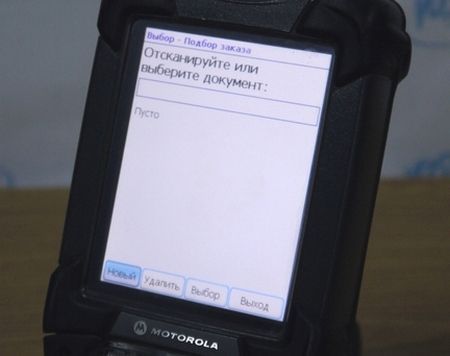 General descriptions
Producer of equipment
Zebra (Eltron) Co
Technical descriptions
Weight,
0,42
Dimensions, mm
211,6 x 80,8 x 39,9
Purchase and delivery terms
Buy Motorola MC3090 you can send an order from the site by calling
+38(056) 720-90-37, +38(095) 470-65-11, +38(067) 384-69-83,
or sending an e-mail:
vostok@pkf.dp.ua
.
Delivery
*
is from Dnipro trucking companies in all regions of Ukraine: Kyiv, Kharkiv, Lviv, Odessa, Zhitomir, Kiev, Ivano-Frankivsk, Kirovohrad, Luhansk, Lutsk, Mykolaiv, Poltava, Rivne, Sumy, Ternopil, Uzhhorod, Kherson, Khmelnytsky, Cherkasy, Chernihiv, Chernivtsi and other regions.
*
If the condition does not specify delivery and payment of delivery is not included in the price of the goods
.
By purchasing Motorola MC3090 from the company Vostok, you get quality service support, warranty services, information and advisory support.