ENG: Весы "Body scale" 200 А12Е (300 х 400)
3 950 UAH
Wholesale 3 752,50 UAH
Электронные весы «Body scale» 200 А12Е используются для определения массы тела человека. Могут применяться на предприятиях, в школах, больницах и клиниках самого различного профиля. Весы достаточно просты и удобны в эксплуатации.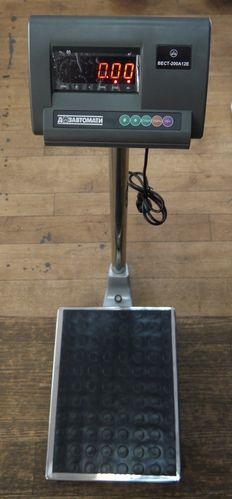 Весы «Body scale» 200 А12Е имеют платформу из высококачественной нержавеющей стали с резиновой поверхностью размером 300х400 мм с одним встроенным тензодатчиком.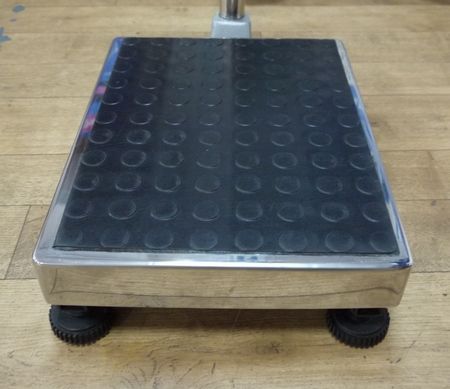 Весоизмерительный терминал со светодиодной индикацией установлен на стойке весов таким образом, чтобы можно было легко и удобно считать результаты взвешивания.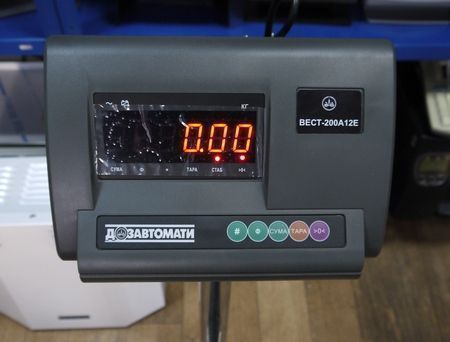 Питание весов комбинированное — от сети переменного тока и встроенного аккумулятора. Это гарантирует максимальное удобство при использования в местах, где возможны перепады напряжения.

Особенности и функции весов
Платформа из нержавеющей стали.
Механическая защита от случайных перегрузок.
Автоматическая установка нуля.
Функция тары.
Светодиодный дисплей.
Питание от сети 220 В и встроенного аккумулятора.
Подключение к компьютеру через интерфейс RS 232.
General descriptions
Producer of equipment
Kirovograd Plant vesodoziruyuschego Equipment Ltd. Ukraine
Technical descriptions
MLW (most limit of weighing), kg
200
Type of indicator
LED
Amount of indicators
1
Range of workings temperatures, °C
от -10 до +40
Size of platform
300 х 400 мм
Load plate material
Stainless steel
Accumulator
Yes
Power
220 В или аккумулятор
Functions
An automat setting of zero
Yes
Mass of container
Yes
Purchase and delivery terms
Buy ENG: весы "Body scale" 200 а12е (300 х 400) you can send an order from the site by calling
+38(056) 720-90-37, +38(095) 470-65-11, +38(067) 384-69-83,
or sending an e-mail:
vostok@pkf.dp.ua
.
Delivery
*
is from Dnipro trucking companies in all regions of Ukraine: Kyiv, Kharkiv, Lviv, Odessa, Zhitomir, Kiev, Ivano-Frankivsk, Kirovohrad, Luhansk, Lutsk, Mykolaiv, Poltava, Rivne, Sumy, Ternopil, Uzhhorod, Kherson, Khmelnytsky, Cherkasy, Chernihiv, Chernivtsi and other regions.
*
If the condition does not specify delivery and payment of delivery is not included in the price of the goods
.
By purchasing ENG: весы "Body scale" 200 а12е (300 х 400) from the company Vostok, you get quality service support, warranty services, information and advisory support.