Компания «Восток» разрабатывает весы-рольганг и устанавливает их в конвейерную систему.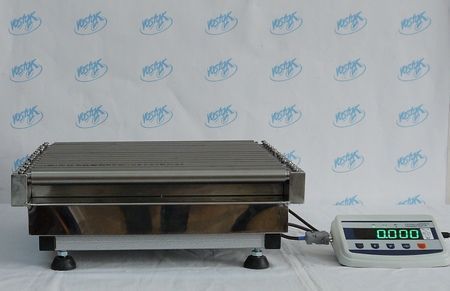 Принцип работы такой системы заключается в прохождении по весам-рольгангу груза и взвешивания его. Если груз не отвечает заданным параметрам — он отбраковывается.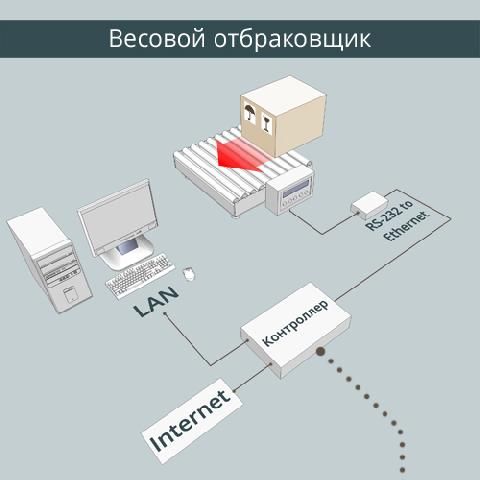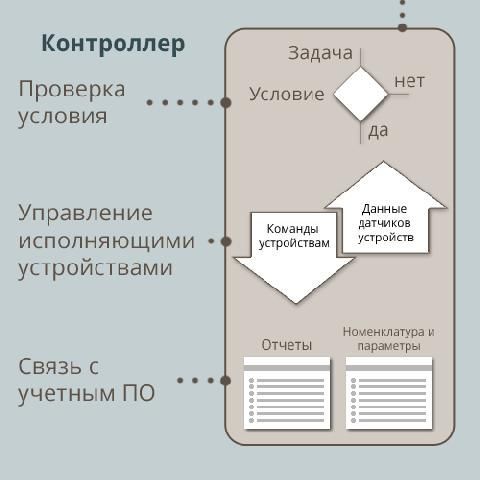 Такая система дает возможность контролировать массу груза и при необходимости производить сортировку. Контроль происходить за счет звукового или светового сигнала, а так же пускового механизма.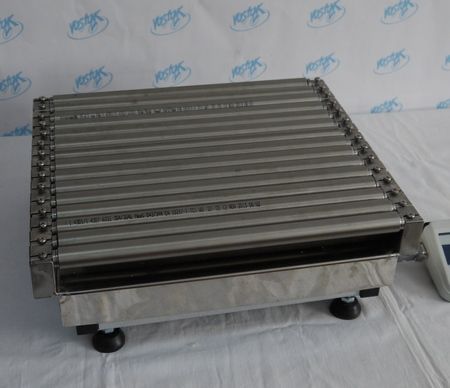 Рольганг-весы изготавливаются под заказ с учетом специфики использования. Результаты взвешивания выводятся на весовой терминал, ПК в учетной программе или печатаются с помощью принтера этикеток.
Весы-рольганг состоят из грузоприемной платформы и весового терминала. Грузоприемное устройство состоит из платформы с рольгангами и тензодатчиков. Размер платформы 400х400 мм.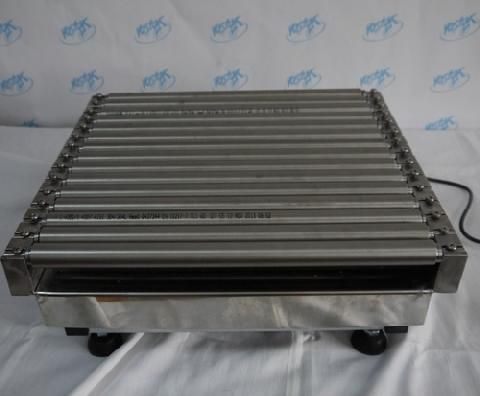 Весопроцессор заключен в пластиковый корпус и имеет интерфейсы для подключения дополнительных устройств.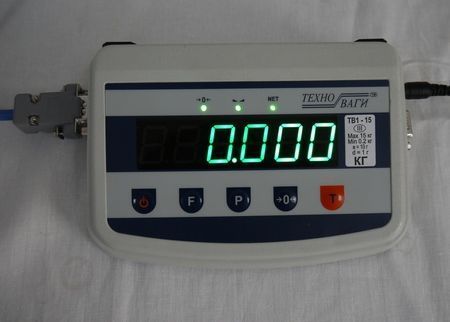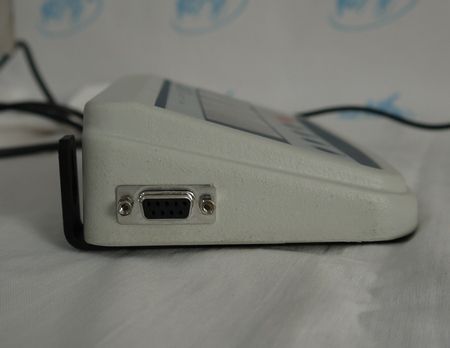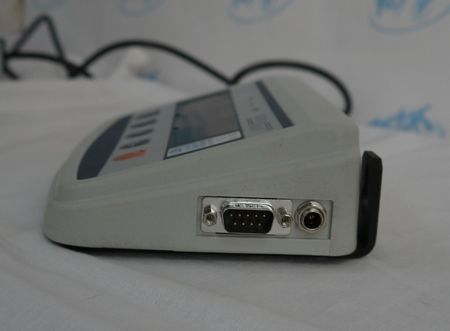 Весы-рольганг встраиваются в конвейер и также могут служить для контрольной проверки веса продукции упакованной в ящик.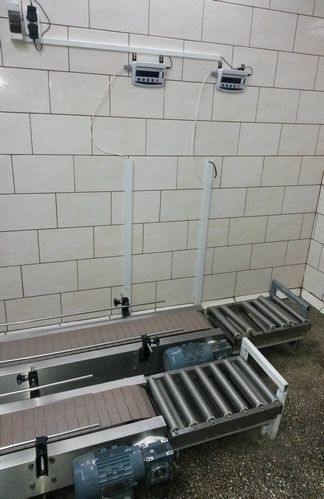 General descriptions
Producer of equipment
Tehnovagi, Ukraine
Technical descriptions
MLW (most limit of weighing), kg
15
the least limit of weighing
0,2 kg
Discreteness, g
1
Type of indicator
LED
Amount of indicators
1
Range of workings temperatures, °C
до 40
Industrial class of defence
IP-65
датчики, IP-40 весопроцессор
Size of platform
400х400
рольганг
Load plate material
Stainless steel
Accumulator
No
опционально
Power
от сети переменного тока от 187 до 242 В
Functions
An automat setting of zero
Yes
Mass of container
Yes
Purchase and delivery terms
Buy ENG: весы-рольганг you can send an order from the site by calling
+38(056) 720-90-37, +38(095) 470-65-11, +38(067) 384-69-83,
or sending an e-mail:
vostok@pkf.dp.ua
.
Delivery
*
is from Dnipro trucking companies in all regions of Ukraine: Kyiv, Kharkiv, Lviv, Odessa, Zhitomir, Kiev, Ivano-Frankivsk, Kirovohrad, Luhansk, Lutsk, Mykolaiv, Poltava, Rivne, Sumy, Ternopil, Uzhhorod, Kherson, Khmelnytsky, Cherkasy, Chernihiv, Chernivtsi and other regions.
*
If the condition does not specify delivery and payment of delivery is not included in the price of the goods
.
By purchasing ENG: весы-рольганг from the company Vostok, you get quality service support, warranty services, information and advisory support.