14 076 UAH
Wholesale 13 372,20 UAH
Платформенные весы ВН-600-4 предназначены для статического взвешивания сырья и продукции на перерабатывающих предприятиях, складских комплексах и в транспортных компаниях. Весы отлично подойдут для автоматизации учета на складе.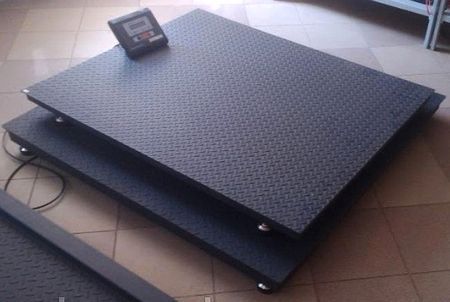 Весы имеют прочную рамную конструкцию из стали. Рифленая поверхность весовой платформы препятствует скольжению груза по ней. Порошковая покраска всех деталей обеспечивает надежную защиту от коррозии. Конструкция платформы весов установлена на четырех датчиках со степенью защиты IP65 и обеспечивает небольшую высоту грузоприемной платформы над уровнем пола.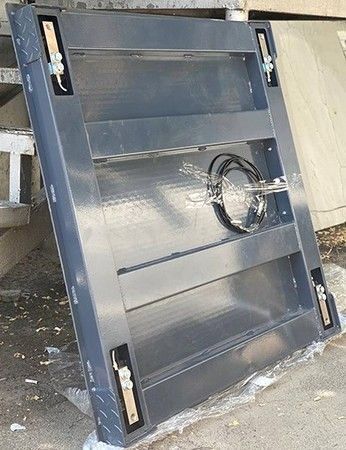 Для управления процессом взвешивания и отображения результатов измерений платформенные весы комплектуются весовым терминалом с ярким светодиодным дисплеем (высота символов 14 мм). Степень защиты весопроцессора — IP20.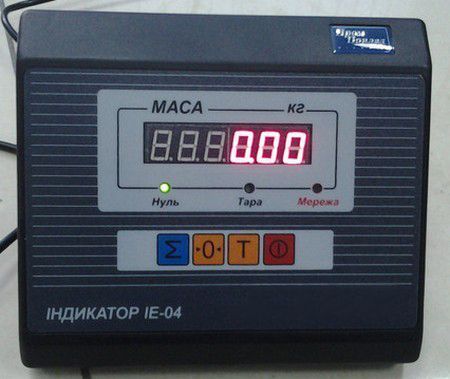 Весы платформенные ВН-600-4 работают от сети 220 В и имеют широкий набор функций: автоматическая установка нуля, выборка массы тары, работа в счетном режиме и в условиях влияния вибрации, вывод информации через разъем RS 232 на компьютер для дальнейшей обработки.
Дополнительные опции
Автономное питание — индикация светодиодная (символы высотой 14 мм) или жидкокристаллическая (символы высотой 26 мм).
Интерфейс RS485, RS422, USB, Ethernet.
Релейный выход.
Драйвер весовой.
Стойка под весоиндикатор.
Наездные пандусы.
Платформенные весы ВН-600-4 можно заказать с другим размером платформы — 1000х1000мм, 1000х1250 мм, 1250х1500 мм и 1500х1500 мм.
General descriptions
Producer of equipment
Prompribor, Ukraine
Technical descriptions
MLW
600 кг
the least limit of weighing
4 kg
Readability
200 г
Type of indicator
LED
Amount of indicators
1
Range of workings temperatures, °C
от -10 до +40
Industrial class of defence
IP-65
Size of platform
1250х1250 мм
Load plate material
Steel riflenaya
Power
220 В
Functions
An automat setting of zero
Yes
Mass of container
Yes
Purchase and delivery terms
Buy вн-600-4 you can send an order from the site by calling
+38(056) 720-90-37, +38(095) 470-65-11, +38(067) 384-69-83,
or sending an e-mail:
vostok@pkf.dp.ua
.
Delivery
*
is from Dnipro trucking companies in all regions of Ukraine: Kyiv, Kharkiv, Lviv, Odessa, Zhitomir, Kiev, Ivano-Frankivsk, Kirovohrad, Luhansk, Lutsk, Mykolaiv, Poltava, Rivne, Sumy, Ternopil, Uzhhorod, Kherson, Khmelnytsky, Cherkasy, Chernihiv, Chernivtsi and other regions.
*
If the condition does not specify delivery and payment of delivery is not included in the price of the goods
.
By purchasing вн-600-4 from the company Vostok, you get quality service support, warranty services, information and advisory support.