Весы сняты с производства. Отличная замена — торговые весы ВТНЕ-15Т3.
Торговые электронные весы ВТНЕ-15Т3 Амиго предназначены для взвешивания и расчета стоимости товара и используются на торговых предприятиях, рынках и пунктах общественного питания.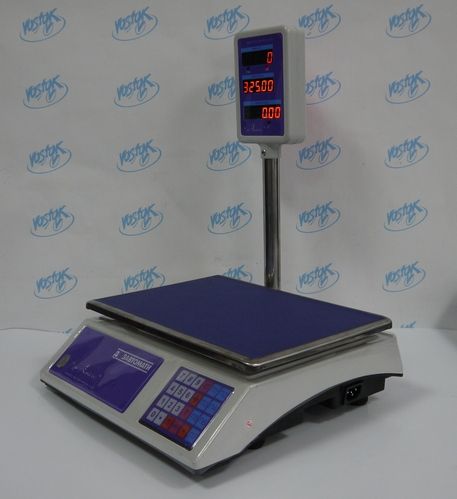 Весы имеют дисплеи на передней и задней панели стойки. Яркий двухсторонний светодиодный дисплей (для продавца и покупателя) показывает массу, цену и общую стоимость товара.
Функции и особенности
Взвешивание и вычисление стоимости товаров.
Привлекательный дизайн и удобство в работе.
Яркий двухсторонний светодиодный дисплей.
Вместительная платформа из высококачественной нержавеющей стали.
Сигнализация перегрузки.
Подсчет количества товаров.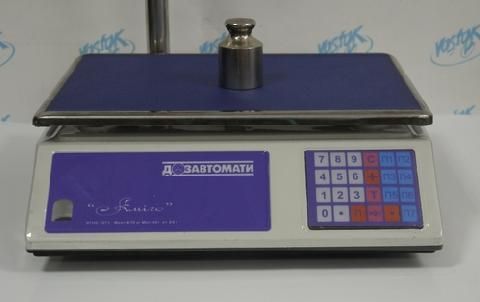 Во избежание попадания внутрь весов, на клавиатуру и индикаторные панели влаги и грязи, а также для сохранения и продления срока пользования клавиатурой, следует использовать во время эксплуатации прозрачный защитный кожух, поставляемый вместе с весами.
Есть возможность заказать весы без стойки ВТНЕ-15Т1.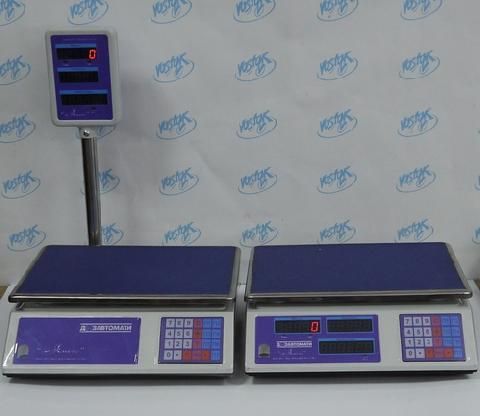 General descriptions
Producer of equipment
Kirovograd Plant vesodoziruyuschego Equipment Ltd. Ukraine
Technical descriptions
MLW
15
the least limit of weighing
0,04 kg
Discreteness, g
2
5 (двухдиапазонные)
Type of indicator
LED
Amount of indicators
3
двухсторонний на стойке
Range of workings temperatures, °C
от -10 до +40
Size of platform
230х340
Load plate material
Stainless steel
Accumulator
Yes
Duration of work at an autonomous feed
20 hour
Power
Сеть 220В и аккумулятор
Weight,
4,7
Dimensions, mm
340х330х500
Ports and slots of expansion
Interface
Без портов
Functions
An automat setting of zero
Yes
Mass of container
Yes
Acquisition
Standard
Весы, РЭ
Purchase and delivery terms
Buy втне-15т3 амиго you can send an order from the site by calling
+38(056) 720-90-37, +38(095) 470-65-11, +38(067) 384-69-83,
or sending an e-mail:
vostok@pkf.dp.ua
.
Delivery
*
is from Dnipro trucking companies in all regions of Ukraine: Kyiv, Kharkiv, Lviv, Odessa, Zhitomir, Kiev, Ivano-Frankivsk, Kirovohrad, Luhansk, Lutsk, Mykolaiv, Poltava, Rivne, Sumy, Ternopil, Uzhhorod, Kherson, Khmelnytsky, Cherkasy, Chernihiv, Chernivtsi and other regions.
*
If the condition does not specify delivery and payment of delivery is not included in the price of the goods
.
By purchasing втне-15т3 амиго from the company Vostok, you get quality service support, warranty services, information and advisory support.