3 276,00 UAH
Wholesale 3 112,20 UAH
Подвесные электронные весы ВТА-60/15П-7D широко используются на пищевых, хлебобулочных, кондитерских предприятиях, а также на предприятиях рыбной и мясной промышленности. Они приспособлены для взвешивания влажных товаров: мяса и рыбы.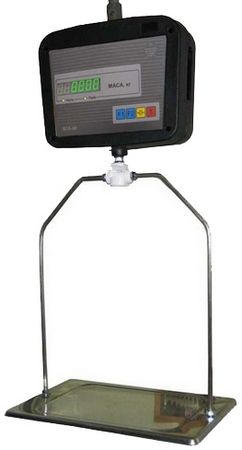 Весь механизм определения веса расположен в легком, крепком корпусе и надежно защищен от попадания вовнутрь пыли, влаги и жиров. Весовой блок весов подвешивается за специальное крепление. Снизу к блоку индикации подвесных весов прикрепляется платформа размером 220х340 мм, изготовленная из пищевой нержавеющей стали.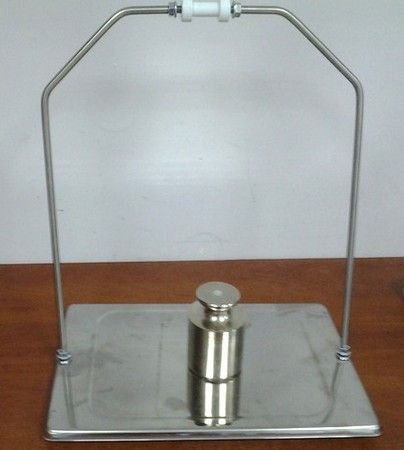 Светодиодный дисплей обеспечивает легкость считывания показаний веса, а функции облегчают работу персонала.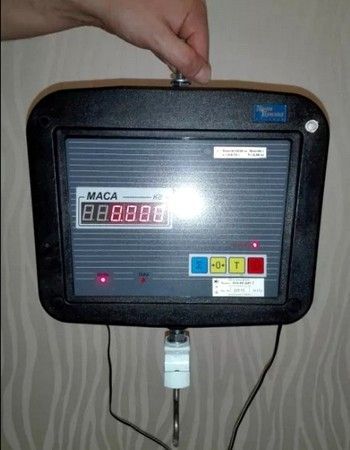 Особенности и функции весов
2-сторонняя светодиодная индикация «Вес».
Подвесная платформа из нержавеющей стали.
Автоматическая установка нуля.
Компенсация массы тары.
Работа весов от сетевого адаптера 12 В.
Работа в условиях влияния вибрации.
Наличие интерфейса RS 232 для связи с компьютером.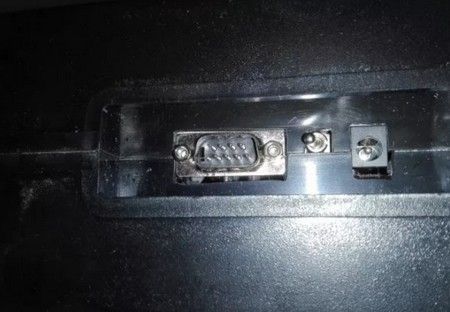 Встроенный интерфейс RS-232 позволяет подключать весы к периферийным устройствам или компьютеру для дальнейшей обработки результатов взвешивания, например, видеонаблюдение для весов. Опционально возможен вариант выпуска весов с подвесной круглой платформой диаметром 285 мм.
General descriptions
Producer of equipment
Prompribor, Ukraine
Technical descriptions
MLW
15
Discreteness, g
2
5
Type of indicator
LED
Amount of indicators
2
Range of workings temperatures, °C
от -10 до +40
Size of platform
220х340
Load plate material
Stainless steel
Accumulator
No
Power
от сетевого адаптера 12В
Ports and slots of expansion
Interface
RS 232
Functions
An automat setting of zero
Yes
Mass of container
Yes
Purchase and delivery terms
Buy вта-60/15п-7D you can send an order from the site by calling
+38(056) 720-90-37, +38(095) 470-65-11, +38(067) 384-69-83,
or sending an e-mail:
vostok@pkf.dp.ua
.
Delivery
*
is from Dnipro trucking companies in all regions of Ukraine: Kyiv, Kharkiv, Lviv, Odessa, Zhitomir, Kiev, Ivano-Frankivsk, Kirovohrad, Luhansk, Lutsk, Mykolaiv, Poltava, Rivne, Sumy, Ternopil, Uzhhorod, Kherson, Khmelnytsky, Cherkasy, Chernihiv, Chernivtsi and other regions.
*
If the condition does not specify delivery and payment of delivery is not included in the price of the goods
.
By purchasing вта-60/15п-7D from the company Vostok, you get quality service support, warranty services, information and advisory support.