3 372 UAH
Wholesale 3 203,40 UAH
ВТА-60/15-5D — современные и надежные торговые весы для предприятий розничной торговли и общественного питания. Позволяют быстро определять массу товара и считать его стоимость.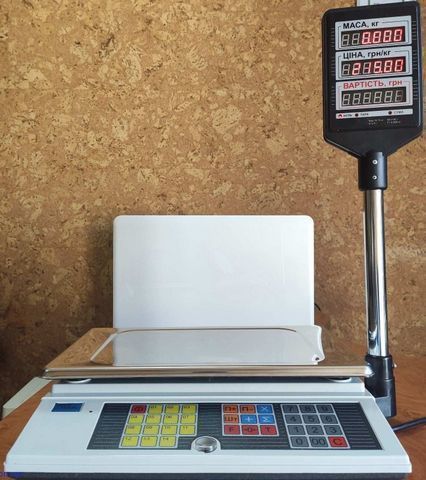 Весы для торговли имеют прочный пластиковый корпус, в котором установлен высокоточный тензодатчик. Платформа весов размером 220х340 мм изготовлена из пищевой нержавеющей стали. Яркий, легкочитаемый двухсторонний светодиодный дисплей для продавца и покупателя расположен на стойке и позволяет легко считывать результаты взвешивания в малоосвещенных помещениях.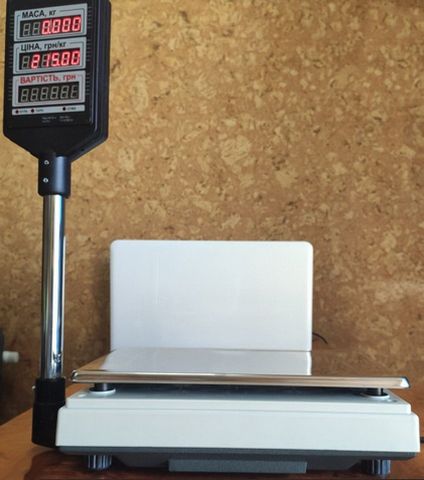 На передней панели размещается функциональная мембранная клавиатура.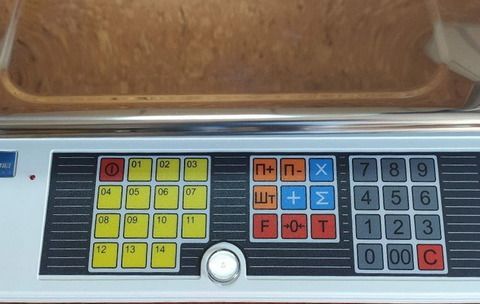 Весы торговые Промприбор ВТА-60/15-5D работают от сети 220 В. Встроенный интерфейс RS-232 с помощью которого могут подключаться к кассовому аппарату, чекопечатающему принтеру или компьютеру для автоматизации результатов взвешивания.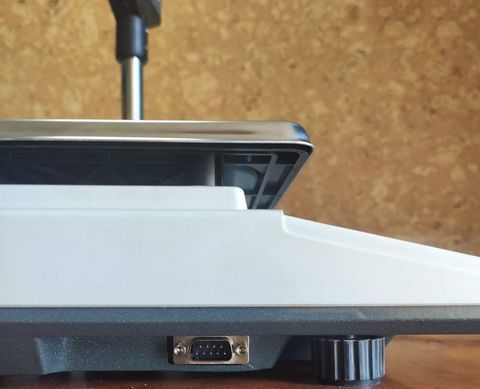 Функции весов
Автоматическая установка нуля.
Компенсация массы тары.
Вычисление суммарной стоимости нескольких взвешенных товаров.
Вычисление стоимости штучного товара и добавление ее в суммарную стоимость.
Память цен прямой (15 товаров) и непрямой адресации (100 товаров).
Работа в условиях влияния вибрации.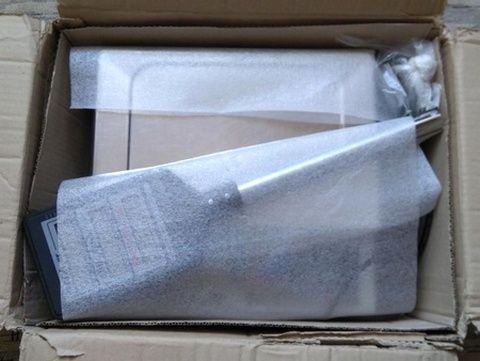 Для защиты от пыли и влаги доступен к заказу за доплату прозрачный чехол.
General descriptions
Producer of equipment
Prompribor, Ukraine
Technical descriptions
MLW
15
the least limit of weighing
0,04 kg
Discreteness, g
2
Type of indicator
LED
Amount of indicators
6
Range of workings temperatures, °C
от 10 до 40
Size of platform
220х340 мм
Load plate material
Stainless steel
Power
220 В
Ports and slots of expansion
Interface
RS 232
Functions
An automat setting of zero
Yes
Mass of container
Yes
Purchase and delivery terms
Buy вта-60/15-5D you can send an order from the site by calling
+38(056) 720-90-37, +38(095) 470-65-11, +38(067) 384-69-83,
or sending an e-mail:
vostok@pkf.dp.ua
.
Delivery
*
is from Dnipro trucking companies in all regions of Ukraine: Kyiv, Kharkiv, Lviv, Odessa, Zhitomir, Kiev, Ivano-Frankivsk, Kirovohrad, Luhansk, Lutsk, Mykolaiv, Poltava, Rivne, Sumy, Ternopil, Uzhhorod, Kherson, Khmelnytsky, Cherkasy, Chernihiv, Chernivtsi and other regions.
*
If the condition does not specify delivery and payment of delivery is not included in the price of the goods
.
By purchasing вта-60/15-5D from the company Vostok, you get quality service support, warranty services, information and advisory support.