ENG: Видеокамера AXIS M1025
15 890,00 UAH
Wholesale 15 413,00 UAH
Видеокамера AXIS M1025 — недорогое решение для организации систем видеонаблюдения высокой четкости в магазинах и на предприятиях малого бизнеса. Основным преимуществом этой камеры является наличие HDMI (micro) порта, который позволяюет подключать монитор напрямую к камере. В этом случае изображение, выводимое на монитор, отображается в «реальном времени» без задержек и пропуска кадров.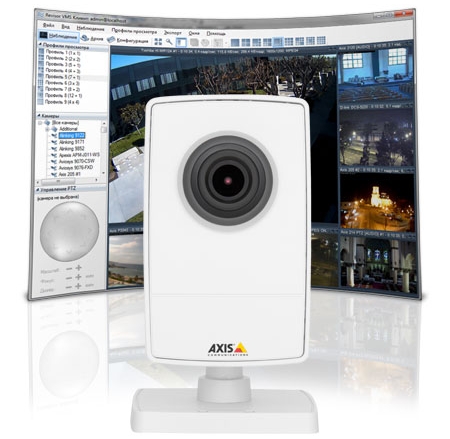 При организации небольшой системы из нескольких камер видеонаблюдения, возможно использовать HDMI коммутатор для подключения всех камер и регистратора к одному монитору. Также сохраняются все функции сетевого доступа к камере, использование сетевого хранилища для архива или регистратора (NRV). Разъем под microSD карту позволяет установить флешку объемом до 64 Гб для локальной записи архива видеонаблюдения.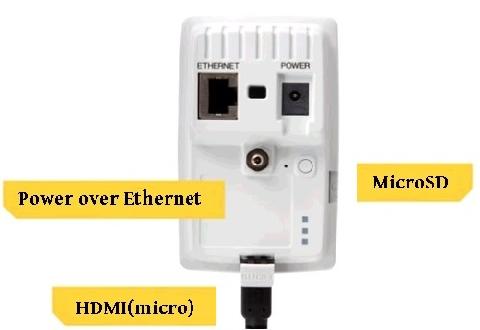 Изображение с камеры M1025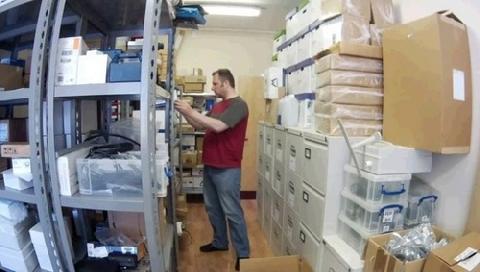 Характеристики
Размер матрицы — КМОП матрица, 1/2,7''.
Разрешение — 1920 x 1080 (HDTV 1080P)(2 Мп).
Объектив — 3,6 мм: угол обзора — 94°, фиксированная диафрагма.
Чувствительность — 1,5 лк.
Формат компрессии — MJPEG H.264.
Скорость срабатывания затвора — от 1/8000с до 1/6с.
Onvif — есть.
Регулируемый фокус.
Локальное хранение данных — гнездо MicroSD/microSDHC/microSDXC с поддержкой карт памяти до 64 ГБ (карты памяти приобретаются отдельно).
Видеовыход — HDMI(micro).
Питание — 4,9–5,1 В постоянного тока, PoE IEEE 80 2.3af/IEEE 80 2.3at, тип 1, класс 1 (макс. 3,84 Вт).
Поставка включает кронштейн, струбцину, блок питания.
General descriptions
Producer of equipment
Axis Communications, Sweden
Technical descriptions
A type
cubic
Type of connection
Wired
Power consumption
2,4 watts
Power
PoE или 5в
Weight,
144
Dimensions, mm
95x59x41
Video signal
IP
Purchase and delivery terms
Buy ENG: видеокамера AXIS M1025 you can send an order from the site by calling
+38(056) 720-90-37, +38(095) 470-65-11, +38(067) 384-69-83,
or sending an e-mail:
vostok@pkf.dp.ua
.
Delivery
*
is from Dnipro trucking companies in all regions of Ukraine: Kyiv, Kharkiv, Lviv, Odessa, Zhitomir, Kiev, Ivano-Frankivsk, Kirovohrad, Luhansk, Lutsk, Mykolaiv, Poltava, Rivne, Sumy, Ternopil, Uzhhorod, Kherson, Khmelnytsky, Cherkasy, Chernihiv, Chernivtsi and other regions.
*
If the condition does not specify delivery and payment of delivery is not included in the price of the goods
.
By purchasing ENG: видеокамера AXIS M1025 from the company Vostok, you get quality service support, warranty services, information and advisory support.