RFID – method of automatic objects identification. The data, kept in so called tags, is read and recorded with help of radio signals.
Flexible labels with RFID-chip and antenna. It can be supplied in rolls or in pieces.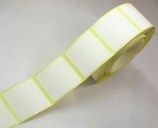 Flexible RFID tags with operating frequency 8.2 MHz. Application: logistics, protection from falsifications, retail trade, libraries and archives.
Anti-theft RFID tag 40x40 mm.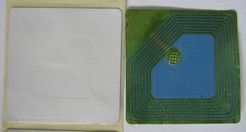 Thermal transfer printer can print on the label (it can be your logotype or bar code)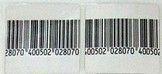 RFID tag price is calculated individually.
Purchase and delivery terms
Buy Anti-theft RFID label you can send an order from the site by calling
+38(056) 720-90-37, +38(095) 470-65-11, +38(067) 384-69-83,
or sending an e-mail:
vostok@pkf.dp.ua
.
Delivery
*
is from Dnipro trucking companies in all regions of Ukraine: Kyiv, Kharkiv, Lviv, Odessa, Zhitomir, Kiev, Ivano-Frankivsk, Kirovohrad, Luhansk, Lutsk, Mykolaiv, Poltava, Rivne, Sumy, Ternopil, Uzhhorod, Kherson, Khmelnytsky, Cherkasy, Chernihiv, Chernivtsi and other regions.
*
If the condition does not specify delivery and payment of delivery is not included in the price of the goods
.
By purchasing Anti-theft RFID label from the company Vostok, you get quality service support, warranty services, information and advisory support.