17,01 UAH
Wholesale 13,61 UAH
Самоклеящаяся RFID-метка ALN-9610-FWRW работает на основе нового UHF RFID чипа Alien Higgs 3, более того, в конструкции метки используется антенна с инновационным дизайном, что является гарантом отличных показателей рабочих характеристик модели.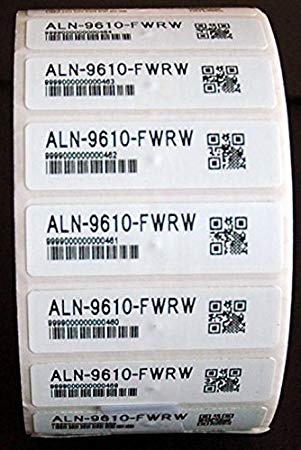 Характеристики
Память — 512-бит EPC.
Расстояния считывания — 2-4 м.
Чип — Alien Higgs 3.
Частота — UHF.
Поддерживаемые стандарты — EPC Class 1 Gen 2.
Размер — 44,5 х 10,4 мм
Рабочая температура — от -20°С до +55°С.
Цена за 1 шт. при минимальном заказе от 20 000 шт.
Purchase and delivery terms
Buy ALN-9610-FWRW you can send an order from the site by calling
+38(056) 720-90-37, +38(095) 470-65-11, +38(067) 384-69-83,
or sending an e-mail:
vostok@pkf.dp.ua
.
Delivery
*
is from Dnipro trucking companies in all regions of Ukraine: Kyiv, Kharkiv, Lviv, Odessa, Zhitomir, Kiev, Ivano-Frankivsk, Kirovohrad, Luhansk, Lutsk, Mykolaiv, Poltava, Rivne, Sumy, Ternopil, Uzhhorod, Kherson, Khmelnytsky, Cherkasy, Chernihiv, Chernivtsi and other regions.
*
If the condition does not specify delivery and payment of delivery is not included in the price of the goods
.
By purchasing ALN-9610-FWRW from the company Vostok, you get quality service support, warranty services, information and advisory support.
Downloads
Описание продукта
Спецификация ALN-9610-FR и ALN-9610-FWRW
ALN-9610.pdf
(pdf, 220 kB)