Риббон Wax 100 мм х 300 м
215,95 UAH
Wholesale 209,47 UAH
Термотрансферная лента Wax 100 мм х 300 м используется в промышленных термотрансферных принтерах для печати на бумажных этикетках и картонных бирках. Применение риббона на восковой основе обеспечивает наименьшую цену печати этикетки.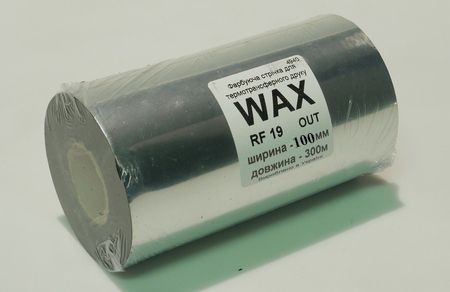 Риббон Wax имеет красящий слой на основе воска. Этикетки, отпечатанные риббоном Wax, имеют относительно невысокую стойкость к смыванию, размазыванию и механическим повреждениям. Данный риббон нельзя использовать для печати на этикетках из лакированной бумаги. Благодаря низкой температуре печати термоголовка работает в щадящем режиме. Рекомендованная скорость печати – до 300 мм в секунду с разрешением 200, 300 точек на дюйм.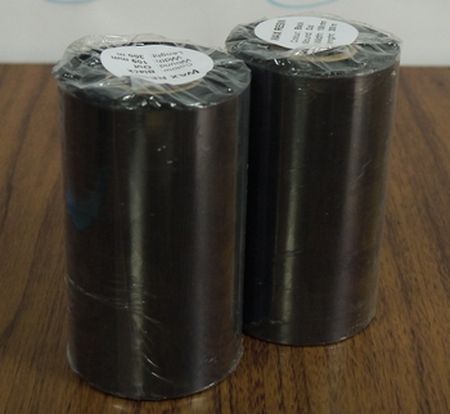 Риббон WAX рекомендуется применять в сферах торговли и предоставления услуг, где не требуется повышенная устойчивость к внешним воздействиям и нет высоких требований к качеству напечатанной этикетки.
Подбирая риббон для принтера этикеток, учитывайте, что ширина красящей ленты должна быть на пять-шесть миллиметров больше ширины этикетки. Выполнение данной рекомендации позволит снизить износ печатающей головки принтера на краях этикетки.
General descriptions
Producer of equipment
Tama, Ukraine
Type transfer ribbon
WAX
Technical descriptions
The width of the ribbon, mm
100
Color of ribbon
bleсk
The length of the ribbon, m
300
Purchase and delivery terms
Buy риббон Wax 100 мм х 300 м you can send an order from the site by calling
+38(056) 720-90-37, +38(095) 470-65-11, +38(067) 384-69-83,
or sending an e-mail:
vostok@pkf.dp.ua
.
Delivery
*
is from Dnipro trucking companies in all regions of Ukraine: Kyiv, Kharkiv, Lviv, Odessa, Zhitomir, Kiev, Ivano-Frankivsk, Kirovohrad, Luhansk, Lutsk, Mykolaiv, Poltava, Rivne, Sumy, Ternopil, Uzhhorod, Kherson, Khmelnytsky, Cherkasy, Chernihiv, Chernivtsi and other regions.
*
If the condition does not specify delivery and payment of delivery is not included in the price of the goods
.
By purchasing риббон Wax 100 мм х 300 м from the company Vostok, you get quality service support, warranty services, information and advisory support.