57,07 UAH
Wholesale 55,36 UAH
Красящая лента Риббон Wax 64 мм x 100 м, также называемая риббоном, используется в термотрансферных принтерах для печати на бумажных. Риббоны различаются по составу основы ленты. Риббоны на основе воска (WAX) предназначены для печати на бумажных материалах не длительного срока хранения.
Красящая лента имеет специальное покрытие с обратной стороны, которое снимает статистическое электричество, защищает термоголовку от износа.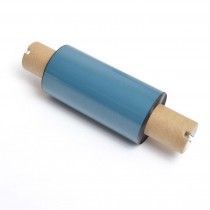 Технические характеристики:
ширина ленты: 64 мм;

длина ленты: 100 м;

втулка: 12 мм;

основа ленты: WAX/воск;

совместимые модели принтеров: настольные принтеры начального уровня с намоткой по центру (Zebra, TSC).
General descriptions
Producer of equipment
Summa, China
Type transfer ribbon
WAX
Technical descriptions
The width of the ribbon, mm
64
Color of ribbon
bleсk
The length of the ribbon, m
100
Purchase and delivery terms
Buy Wax 64 mm x 100 m you can send an order from the site by calling
+38(056) 720-90-37, +38(095) 470-65-11, +38(067) 384-69-83,
or sending an e-mail:
vostok@pkf.dp.ua
.
Delivery
*
is from Dnipro trucking companies in all regions of Ukraine: Kyiv, Kharkiv, Lviv, Odessa, Zhitomir, Kiev, Ivano-Frankivsk, Kirovohrad, Luhansk, Lutsk, Mykolaiv, Poltava, Rivne, Sumy, Ternopil, Uzhhorod, Kherson, Khmelnytsky, Cherkasy, Chernihiv, Chernivtsi and other regions.
*
If the condition does not specify delivery and payment of delivery is not included in the price of the goods
.
By purchasing Wax 64 mm x 100 m from the company Vostok, you get quality service support, warranty services, information and advisory support.
People often buy with this product