1 189,17 UAH
Wholesale 1 153,50 UAH
Красящая лента Resin 155 мм х 300 м предназначен для настольных и промышленных термотрансферных принтеров этикеток. Ширина ленты — 155 мм, длина намотки — 300 м.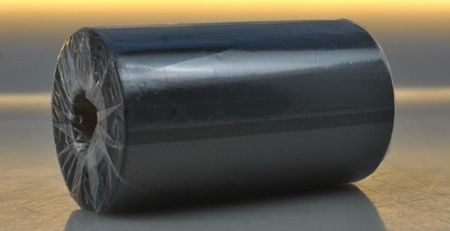 Риббон Resin имеет красящий слой на основе смолы и применяется для печати высококачественного штрих-кода, текста и графических изображений на лакированной бумаге, текстильных лентах (нейлон, полиэстер-сатин) и синтетических материалах (полипропилен, полиэтилен). Полученное изображение стойкое к влаге, растворителям, истиранию и высоким температурам.
Обратная сторона риббона имеет специальное покрытие (силиконовую смазку), которое снижает абразивное воздействие на печатающую головку, что существенно увеличивает ресурс печатающей головки.
Обратите внимание! При подборе красящей ленты необходимо, чтобы ее ширина была на пять-шесть миллиметров больше ширины этикетки. Это гарантирует качественную печать и защиту печатающей головки от преждевременного износа.
General descriptions
Producer of equipment
Tama, Ukraine
Type transfer ribbon
RESIN
Technical descriptions
The width of the ribbon, mm
155
Color of ribbon
bleсk
The length of the ribbon, m
300
Weight,
0,378
Purchase and delivery terms
Buy Resin 155 mm х 300 m you can send an order from the site by calling
+38(056) 720-90-37, +38(095) 470-65-11, +38(067) 384-69-83,
or sending an e-mail:
vostok@pkf.dp.ua
.
Delivery
*
is from Dnipro trucking companies in all regions of Ukraine: Kyiv, Kharkiv, Lviv, Odessa, Zhitomir, Kiev, Ivano-Frankivsk, Kirovohrad, Luhansk, Lutsk, Mykolaiv, Poltava, Rivne, Sumy, Ternopil, Uzhhorod, Kherson, Khmelnytsky, Cherkasy, Chernihiv, Chernivtsi and other regions.
*
If the condition does not specify delivery and payment of delivery is not included in the price of the goods
.
By purchasing Resin 155 mm х 300 m from the company Vostok, you get quality service support, warranty services, information and advisory support.