Printer DATAMAX-O'NEIL Apex 3
Цену уточняйте. Поставляется под заказ!
Мобильный принтер этикеток DATAMAX-O'NEIL Apex 3 справится с любой задачей печати этикеток или квитанций с разрешением 203 dpi со скоростью 50.8 мм в секунду. Он предназначен для использования на производстве, транспорте, в розничной торговле и сфере логистики.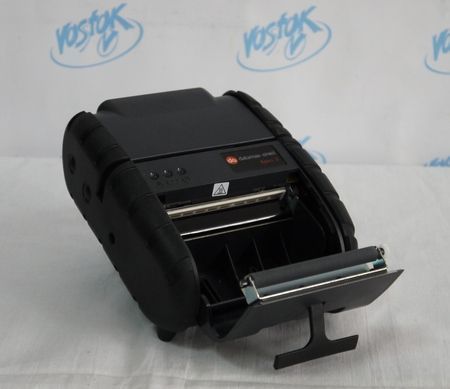 Принтер оснащен устройством считывания карт с магнитными полосками. Это позволяет принимать кредитные карты на месте предоставления услуг в присутствии клиентов.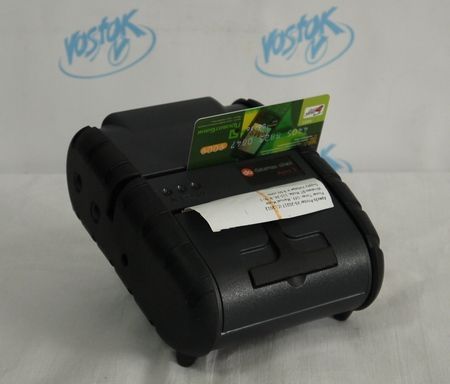 Корпус принтера, выполненный из ударопрочного пластика, надежно защищает внутренние механизмы устройства от случайного падения. Загрузка расходных материалов осуществляется максимально быстро и просто благодаря особой конструкции принтера. Ширина загружаемого рулона чековой ленты составляет 80 мм.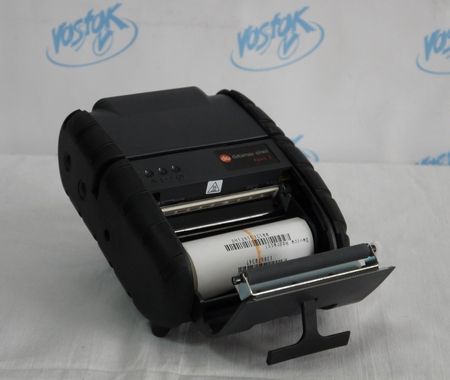 Мобильный принтер Apex 3 оборудован мощным 32-разрядным процессором ARM-7 и большим объемом памяти (4 MB Flash, 2 MB RAM) для быстрой и эффективной обработки текстов и штрих-кодов. Литий-ионный аккумулятор обеспечит до 8 часов непрерывной работы, даже в экстремальных температурных условиях.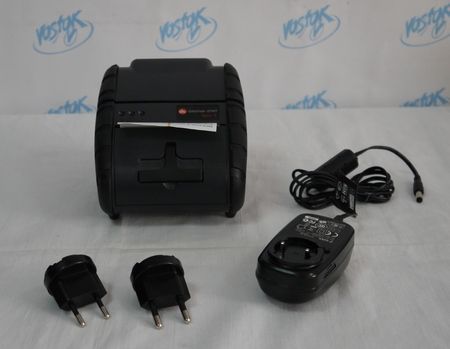 Загрузка различных шаблонов этикеток в принтер DATAMAX-O'NEIL Apex 3 с компьютера осуществляется с помощью стандартного порта RS-232. А беспроводное соединение Bluetooth позволит подключить принтер к ноутбуку или терминалу сбора данных.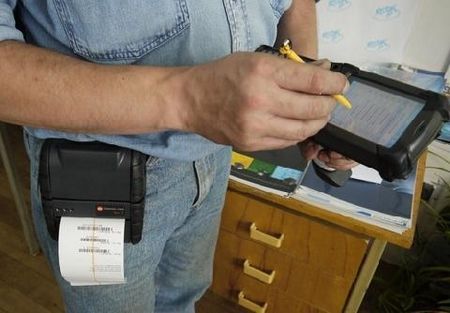 Компактные размеры и легкий вес не препятствуют движению и позволяют легко носить принтер на поясе в течении длительного времени.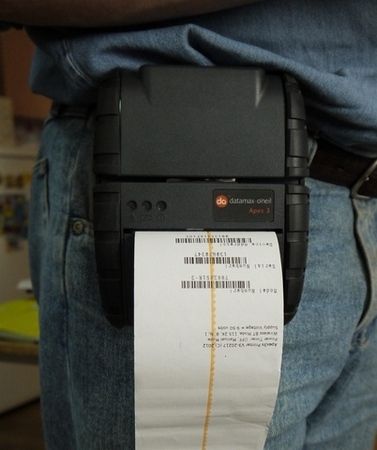 General descriptions
Producer of equipment
Datamax
Code
78828S1R-3
Technical descriptions
Print Width, mm
80
interface
Bluetooth, RS-232
Print resolution
203 dpi
Type of printing
Direct thermal
Print Speed mm/sec
51
The maximum roll diameter, mm
35 мм
Weight,
0,6
Dimensions, mm
156 x 127 x 58
Purchase and delivery terms
Buy Printer DATAMAX-O'NEIL Apex 3 you can send an order from the site by calling
+38(056) 720-90-37, +38(095) 470-65-11, +38(067) 384-69-83,
or sending an e-mail:
vostok@pkf.dp.ua
.
Delivery
*
is from Dnipro trucking companies in all regions of Ukraine: Kyiv, Kharkiv, Lviv, Odessa, Zhitomir, Kiev, Ivano-Frankivsk, Kirovohrad, Luhansk, Lutsk, Mykolaiv, Poltava, Rivne, Sumy, Ternopil, Uzhhorod, Kherson, Khmelnytsky, Cherkasy, Chernihiv, Chernivtsi and other regions.
*
If the condition does not specify delivery and payment of delivery is not included in the price of the goods
.
By purchasing Printer DATAMAX-O'NEIL Apex 3 from the company Vostok, you get quality service support, warranty services, information and advisory support.