CipherLab RK25 — это компактный терминал сбора данных с 2D сканером.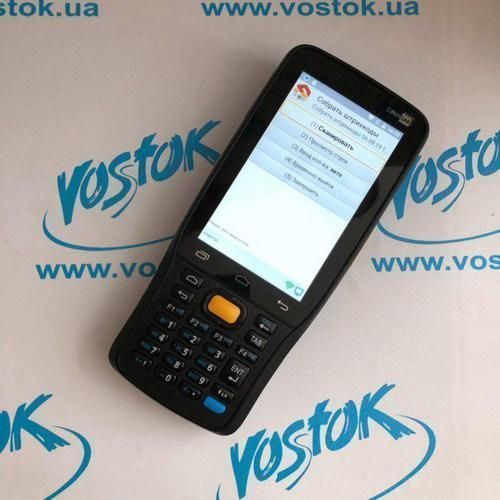 Операционная система Android 7.0. Процессор QUalcomm (1.4 ГГц) 2ГБ SDRAM, 16ГБ Flash NAND, MicroSD до 32ГБ).
Батарея в ТСД на 4000 мА Li-Ion. Экран цветной сенсорный четырех дюймовый (WVGA 480x800, Gorilla, тач панель).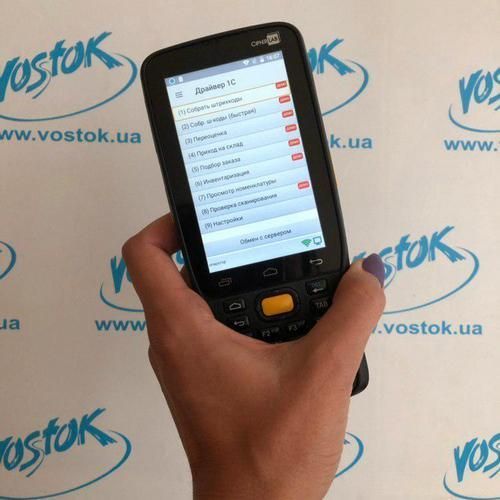 Клавиатура 25 или 28 кнопок (Рус.).
BlueTooth V4.1 & V2.0+EDR встроенный радиомодуль.
Wi-Fi IEEE 802.11 a/b/g/n/ac/d/h/i/k/r/e dual band радиомодуль.
GPRS/GSM (WWAN)-GSM/GPRS/EDGE/WCDMA/HSDPA/HSUPA/HSPA+/LTE CAT6, GSM/GPRS/EDGE: 850/900/1800/1900.
UMTS/HSDPA/HSUPA: 850/1900/2100.
Micro USB интерфейс (кабель в комплекте) с функцией заряда.
Терминал отлично подходит для автоматизации переучета в розничной торговле и на складах. Корпус терминала имеет степень защиты IP 65.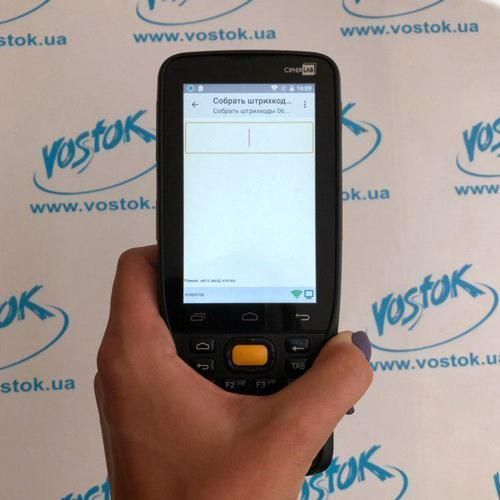 Терминал сбора данных легко помещается в руку. Наличие мощного аккумулятора дает возможность работать терминалу до 9 часов без подзарядки.
Опционально можно заказать RFID считыватель и пистолетную рукоять.
General descriptions
Producer of equipment
CipherLab
Code
AK25S2LDFEUG1
Technical descriptions
Barcode reader
2D
Operating temperature, °C
от -20 до +50
Weight,
0,3
Dimensions, mm
168x73x26
Additional information
Operating system (OS)
Android
Purchase and delivery terms
Buy AK25S2LDFEUG1 you can send an order from the site by calling
+38(056) 720-90-37, +38(095) 470-65-11, +38(067) 384-69-83,
or sending an e-mail:
vostok@pkf.dp.ua
.
Delivery
*
is from Dnipro trucking companies in all regions of Ukraine: Kyiv, Kharkiv, Lviv, Odessa, Zhitomir, Kiev, Ivano-Frankivsk, Kirovohrad, Luhansk, Lutsk, Mykolaiv, Poltava, Rivne, Sumy, Ternopil, Uzhhorod, Kherson, Khmelnytsky, Cherkasy, Chernihiv, Chernivtsi and other regions.
*
If the condition does not specify delivery and payment of delivery is not included in the price of the goods
.
By purchasing AK25S2LDFEUG1 from the company Vostok, you get quality service support, warranty services, information and advisory support.