7 368 UAH
Wholesale 7 146,96 UAH
Компактный термопринтер с шириной печати до 104 мм при бюджетной стоимости. Отличное решение для печати термоэтикеток. Принтер TSC DA210 самый доступный и надежный в своем классе настольных термопринтеров.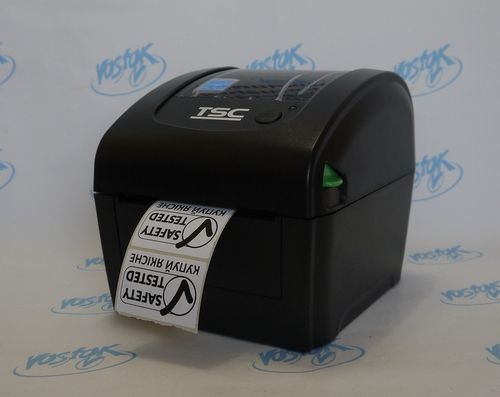 Термопринтер DA210 прекрасно подходит для маркировки продукции в розничной торговле и малых офисах. В принтер можно загрузить рулон термоэтикетки с максимальным диаметром 127 мм.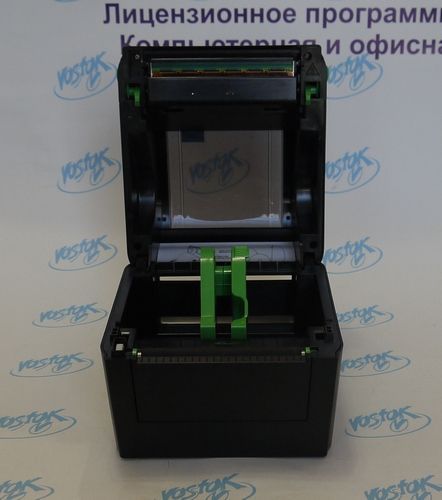 Система датчиков для определения начала формы — по зазору, черной метке и выемке. В стандартной комплектации принтер поставляется с интерфейсом USB 2.0, а опционально можно заказать Ethernet и RS-232.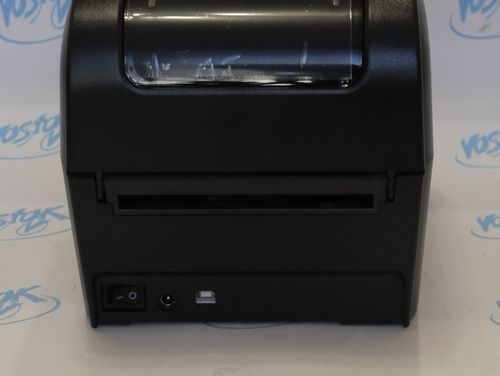 Принтер DA210 обладает большим объемом памяти — 128 МБ флэш и 64 МБ SDRAM, которые могут использоваться для хранения шрифтов, международных таблиц символов и графики. Также он поддерживает эмуляцию распространенных языков управления принтерами этикеток, в том числе линейный режим, языки Eltron и Zebra, что облегчает замену старого оборудования.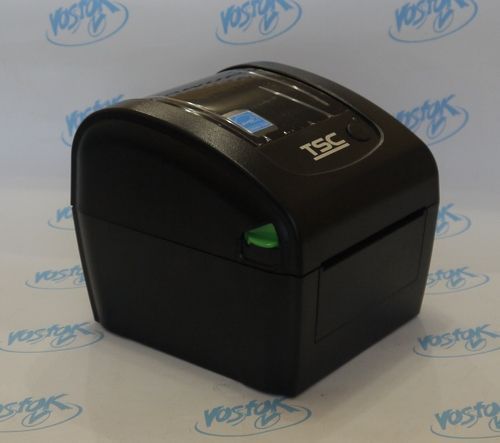 Для формирования и печати этикеток с принтером поставляется встроенное программное обеспечение TSPL-EZ с поддержкой языков Eltron and Zebra.
Самые распространенные сферы применения, где нет необходимости в длительном хранении промаркированной продукции:
почтовые перевозки и логистика;
печать чеков, квитанций и билетов;
маркировка продукции в магазинах.
General descriptions
Producer of equipment
TSC
Technical descriptions
Type of printer
Desktop label printer
Print method
Direct thermal
Recommended loading, labels/days
4000
Resolution
203 dpi
Print speed, mm/sec.
127
Maximum print width, mm
104
Ports and slots of expansion
Interface
USB
Purchase and delivery terms
Buy Label printer DA-210 you can send an order from the site by calling
+38(056) 720-90-37, +38(095) 470-65-11, +38(067) 384-69-83,
or sending an e-mail:
vostok@pkf.dp.ua
.
Delivery
*
is from Dnipro trucking companies in all regions of Ukraine: Kyiv, Kharkiv, Lviv, Odessa, Zhitomir, Kiev, Ivano-Frankivsk, Kirovohrad, Luhansk, Lutsk, Mykolaiv, Poltava, Rivne, Sumy, Ternopil, Uzhhorod, Kherson, Khmelnytsky, Cherkasy, Chernihiv, Chernivtsi and other regions.
*
If the condition does not specify delivery and payment of delivery is not included in the price of the goods
.
By purchasing Label printer DA-210 from the company Vostok, you get quality service support, warranty services, information and advisory support.