Label printer Zebra GC420 (GC420-200520-000)
The label printer Zebra GC420d (GC420-200520-000) – is a combination of compact sizes and powerful 32-bit processor that is required for prompt label printing.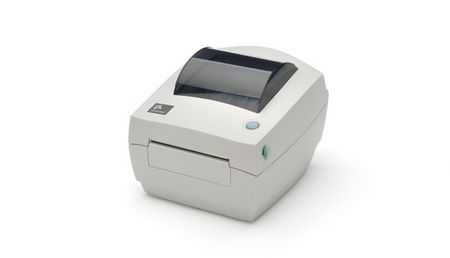 General descriptions
Producer of equipment
Zebra (Eltron) Co
Code
GC420-200520-000
Technical descriptions
Type of printer
Desktop label printer
Print method
Direct thermal
Resolution
203 dpi
Print speed, mm/sec.
102
Print width
104
Maximum roll diameter
127 mm
Operating temperature
от 5 до 40 °С
Storage temperatures
от -40 до +60 °С
Weight,
1,4
Dimensions, mm
201х170х208
Ports and slots of expansion
Interface
LPT, RS-232, USB
Features
Mode of label (cheque) separation
Ручной (без автообрезчика)
Additional information
Types
Поддержка загружаемых пользователем графических изображений и шрифтов, включая печать логотипов
Bar codes
Все извесные линейные штрих-коды; двухмерные штрихкоды:Aztec Code, Codablock (ZPL), Code 49 (ZPL), Data Matrix, MaxiCode, MicroPDF417, PDF417, QR Code
Purchase and delivery terms
Buy Label printer Zebra GC420 (GC420-200520-000) you can send an order from the site by calling
+38(056) 720-90-37, +38(095) 470-65-11, +38(067) 384-69-83,
or sending an e-mail:
vostok@pkf.dp.ua
.
Delivery
*
is from Dnipro trucking companies in all regions of Ukraine: Kyiv, Kharkiv, Lviv, Odessa, Zhitomir, Kiev, Ivano-Frankivsk, Kirovohrad, Luhansk, Lutsk, Mykolaiv, Poltava, Rivne, Sumy, Ternopil, Uzhhorod, Kherson, Khmelnytsky, Cherkasy, Chernihiv, Chernivtsi and other regions.
*
If the condition does not specify delivery and payment of delivery is not included in the price of the goods
.
By purchasing Label printer Zebra GC420 (GC420-200520-000) from the company Vostok, you get quality service support, warranty services, information and advisory support.