8 574,00 UAH
Wholesale 8 316,78 UAH
Godex RT 200 — новая модель термотрансферного принтера, который предназначен для печати на простых термоэтикетках, на бумажных, полипропиленовых, тканевых и других носителях, с помощью красящей термотрансферной ленты соответствующего типа. Также принтер позволяет печатать на непрерывной ленте с клеящим слоем без подложки. Принтер рекомендуются для эксплуатации в магазинах, супермаркетах или на складах.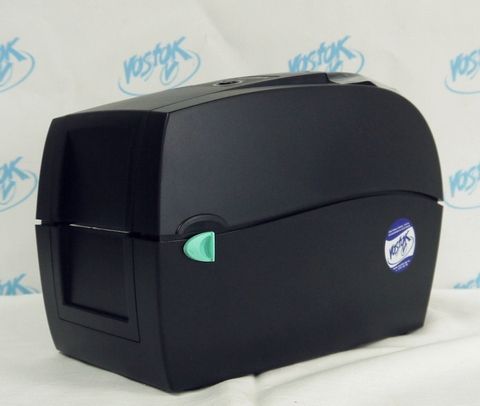 Принтер этикеток Godex RT 200 имеет три встроенных во флеш-память языка программирования (EZPL, GEPL, EZPL) с функцией автоматического выбора. Это позволяют использовать любое программное обеспечение, предназначенное для принтеров Zebra/Eltron.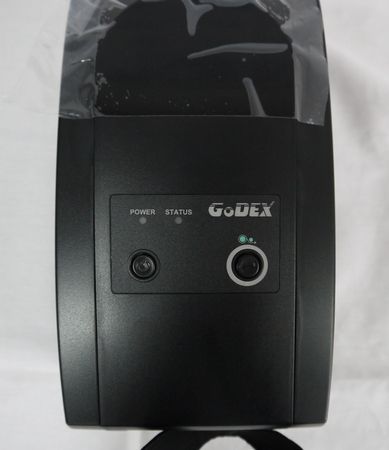 В принтере Godex RT 200 применен «авто-адаптивный» сенсор датчика края этикетки, установленный неподвижно по центру. Датчик наделен усовершенствованной системой распознавания разного типа материалов печати и имеет 2 режима работы: «на отражение» или «на просвет». Это позволяет использовать этикетки с подложкой разной плотности, а также этикетки с «черной меткой».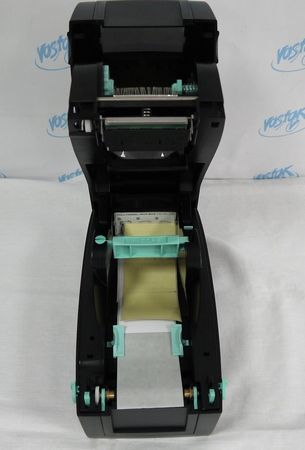 Принтер оснащен стандартными интерфейсами подключения к компьютеру – RS232 и USB, а также встроенным модулем Ethernet, с разъемом RJ45, что предоставляет широкие функциональные возможности классического принт-сервера. Дистанционное управление и настройка принт-сервера осуществляется с помощью утилиты Godex Net Setting.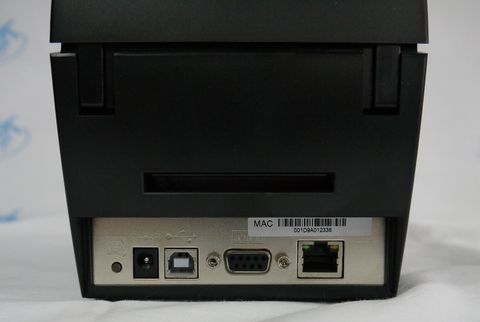 На задней панели принтера имеется специальное отверстие для рулонов этикеток нестандартных размеров (диаметр катушки больше, чем может поместиться в корпусе устройства). В этом случае рулон устанавливается на внешний держатель, а сама лента пропускается через заднюю прорезь. Держатель не входит в стандартную комплектацию принтера и покупается отдельно.
General descriptions
Producer of equipment
Godex
Technical descriptions
Type of printer
Desktop label printer
Print method
termotransfernaja
Resolution
203 dpi
Print speed, mm/sec.
127
Print width
58
Print length
от 4 до 1727 mm
Maximum roll diameter
127 mm
Operating temperature
от 5 до 40 °С
Weight,
2
Dimensions, mm
254 х 175 х 136
Ports and slots of expansion
Interface
Internal Ethernet, RS-232, USB
Additional information
Ribbons
Wax, Wax/Resin, Resin, макс.диаметр рулона 40мм,
максимальная длина 110 м
Types
Растровые шрифты: 6, 8, 10, 12, 14, 18, 24, 30, 16x26, OCR A&B с возможностью поворота на 90°, 180°, 270°, с 8-микратно изменяемыми по горизонтали и вертикали размерами. Масштабируемые штрифты с возможностью поворота на 90°, 180°, 270°.
Bar codes
1D: Code39, Code93, Code128 (группы A,B,C), UCC/EAN128, K-Mart, UCC/EAN128, UPC A/E (c дополнениями 2 из 5), I 2 из 5, I 2 из 5 с Shipping Bearer Bars, EAN 8/13 (с дополн. 2 из 5), Codabar, PostNET, EAN128, DUN14, HIBC, MSI (1 Mod 10).
2D: PDF417, Datamatrix code, MaxiCode, QR code, MicroQR code, Micro PDF417, Aztec.
Purchase and delivery terms
Buy Godex RT-200 you can send an order from the site by calling
+38(056) 720-90-37, +38(095) 470-65-11, +38(067) 384-69-83,
or sending an e-mail:
vostok@pkf.dp.ua
.
Delivery
*
is from Dnipro trucking companies in all regions of Ukraine: Kyiv, Kharkiv, Lviv, Odessa, Zhitomir, Kiev, Ivano-Frankivsk, Kirovohrad, Luhansk, Lutsk, Mykolaiv, Poltava, Rivne, Sumy, Ternopil, Uzhhorod, Kherson, Khmelnytsky, Cherkasy, Chernihiv, Chernivtsi and other regions.
*
If the condition does not specify delivery and payment of delivery is not included in the price of the goods
.
By purchasing Godex RT-200 from the company Vostok, you get quality service support, warranty services, information and advisory support.
People often buy with this product