14 580 UAH
Wholesale 13 851,00 UAH
This option is great for stage by stage automation of enterprise.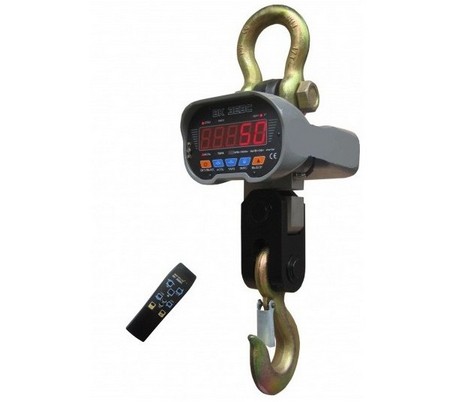 General descriptions
Producer of equipment
Mir vesov, Ukraine
Technical descriptions
MLW
3 т
the least limit of weighing
20 kg
Discreteness of counting out
1 kg
Type of indicator
LED
Amount of indicators
1
radio channel
No
Range of workings temperatures, °C
от -10 до +40
Industrial class of defence
IP-65
Accumulator
Yes
Duration of work at an autonomous feed
80 hour
Power
220В/DC 9 В/1,5A
Weight,
14
Dimensions, mm
600
высота весов
Functions
HOLD
Yes
An automat setting of zero
Yes
Mass of container
Yes
Automatic disconnecting of power
Yes
Features
Diagnosis of faults
Yes
Acquisition
Standard
Весы, пульт ДУ, зарядное устройство, РЭ
Purchase and delivery terms
Buy Crane scales OCS-A 3000 you can send an order from the site by calling
+38(056) 720-90-37, +38(095) 470-65-11, +38(067) 384-69-83,
or sending an e-mail:
vostok@pkf.dp.ua
.
Delivery
*
is from Dnipro trucking companies in all regions of Ukraine: Kyiv, Kharkiv, Lviv, Odessa, Zhitomir, Kiev, Ivano-Frankivsk, Kirovohrad, Luhansk, Lutsk, Mykolaiv, Poltava, Rivne, Sumy, Ternopil, Uzhhorod, Kherson, Khmelnytsky, Cherkasy, Chernihiv, Chernivtsi and other regions.
*
If the condition does not specify delivery and payment of delivery is not included in the price of the goods
.
By purchasing Crane scales OCS-A 3000 from the company Vostok, you get quality service support, warranty services, information and advisory support.