Без гос. поверки!
Весы Цертус СТ-Р-5-2 комплектуются выносным устройством индикации с дистанционной передачей результатов взвешиваний по радиоканалу.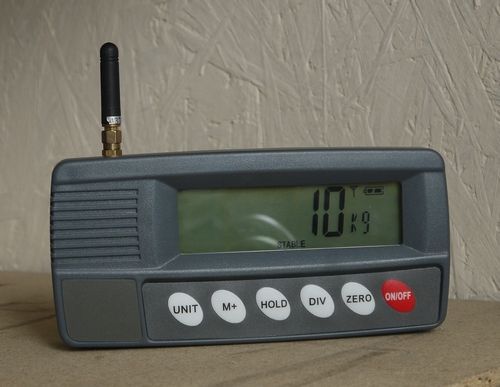 Они используются в условиях затрудненного считывания показаний (например, при большой высоте подъема весов или ярком солнечном свете). Дальность действия радиоканала на открытой местности до 150 м.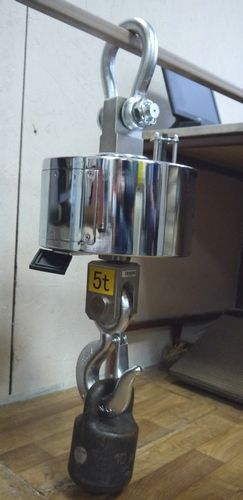 Отображение массы брутто и тары.
Выборка тары до 100% от НПВ.
Автоматическая установка нуля.
Усреднение веса при нестабильной нагрузке.
Питание от аккумулятора до 100 часов.
Режим экономного энергопотребления.
Класс защиты — IP66.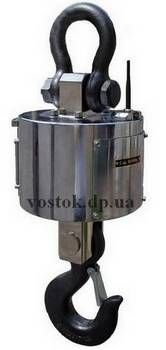 General descriptions
Producer of equipment
CERTUS, Ukraine
Technical descriptions
MLW
5 т
the least limit of weighing
40 kg
Discreteness of counting out
2 kg
Type of indicator
ЖКИ
Amount of indicators
1
radio channel
Yes
Range of workings temperatures, °C
от -10 до +40
Industrial class of defence
IP-66
Accumulator
Yes
Duration of work at an autonomous feed
100 hour
Functions
HOLD
Yes
An automat setting of zero
Yes
Mass of container
Yes
Automatic disconnecting of power
Yes
Acquisition
Standard
Весы, радиоканал, аккумулятор, зарядное устройство, РЭ
Purchase and delivery terms
Buy CERTUS ст-р-5-2 you can send an order from the site by calling
+38(056) 720-90-37, +38(095) 470-65-11, +38(067) 384-69-83,
or sending an e-mail:
vostok@pkf.dp.ua
.
Delivery
*
is from Dnipro trucking companies in all regions of Ukraine: Kyiv, Kharkiv, Lviv, Odessa, Zhitomir, Kiev, Ivano-Frankivsk, Kirovohrad, Luhansk, Lutsk, Mykolaiv, Poltava, Rivne, Sumy, Ternopil, Uzhhorod, Kherson, Khmelnytsky, Cherkasy, Chernihiv, Chernivtsi and other regions.
*
If the condition does not specify delivery and payment of delivery is not included in the price of the goods
.
By purchasing CERTUS ст-р-5-2 from the company Vostok, you get quality service support, warranty services, information and advisory support.