ENG: IP видеокамера AXIS M1004-W
8 456 UAH
Wholesale 8 202,00 UAH
IP видеокамера AXIS M1004-W — это устройство премиум класса с профессиональными функциями видеонаблюдения, отличается поддержкой протокола Wi-Fi Protected Setup (WPS), который упрощает процесс настройки логической защиты в беспроводных сетях.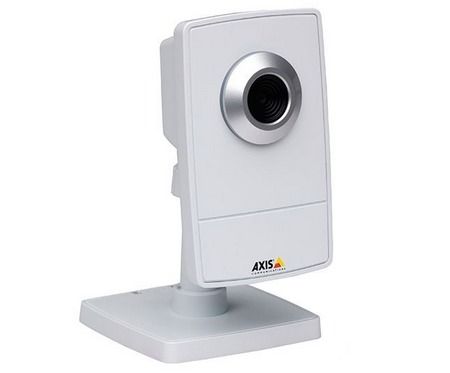 Сочетание стандарта 802.11b/g/n и протокола WPS обеспечивает удобство использования и высокий уровень сетевой безопасности, а также стабильную передачу видеопотоков в формате HDTV по беспроводной сети.
Сетевая камера отлично подходит для создания систем видеонаблюдения в магазинах, бутиках, ресторанах, гостиницах, на малых предприятиях и в частных домах. Она обеспечивает самое высокое качество видеопотока — 30 кадров в cекунду в разрешении 1 Мп или HDTV 720p.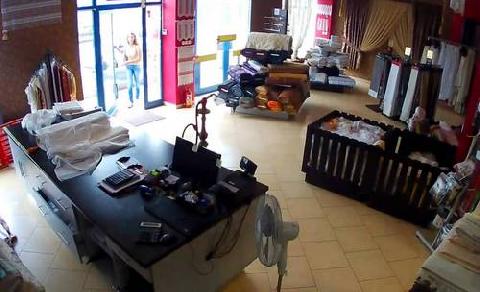 Характеристики
Матрица — 1/4" progressive scan RGB CMOS.
Разрешение — 1280x800 (1 Мп).
Объектив — 2.8 мм.
Горизонтальный угол обзора — 80°.
Фиксированная диафрагма.
Регулируемый фокус.
Чувствительность — 1,2 лк.
Формат компрессии — MJPEG H.264.
Onvif — есть.
Зеркальное отображение изображения.
Сетевой интерфейс — 10 M/100 M Ethernet.
Совместимость с WI-FI — IEEE 802.11b/g/n.
Поставка включает кронштейн, струбцину, блок питания.
General descriptions
Producer of equipment
Axis Communications, Sweden
Technical descriptions
A type
cubic
Type of connection
Wired
Power consumption
6 watts
Power
5V
Weight,
111
Dimensions, mm
59x95x41
Video signal
IP
Purchase and delivery terms
Buy ENG: IP видеокамера AXIS M1004-W you can send an order from the site by calling
+38(056) 720-90-37, +38(095) 470-65-11, +38(067) 384-69-83,
or sending an e-mail:
vostok@pkf.dp.ua
.
Delivery
*
is from Dnipro trucking companies in all regions of Ukraine: Kyiv, Kharkiv, Lviv, Odessa, Zhitomir, Kiev, Ivano-Frankivsk, Kirovohrad, Luhansk, Lutsk, Mykolaiv, Poltava, Rivne, Sumy, Ternopil, Uzhhorod, Kherson, Khmelnytsky, Cherkasy, Chernihiv, Chernivtsi and other regions.
*
If the condition does not specify delivery and payment of delivery is not included in the price of the goods
.
By purchasing ENG: IP видеокамера AXIS M1004-W from the company Vostok, you get quality service support, warranty services, information and advisory support.