9 444 UAH
Wholesale 8 971,80 UAH
TRASSIR MiniNVR NL16 — это полностью готовый к использованию высокофункциональный сетевой видеорегистратор, предназначенный для расширения существующих и построения новых комплексов охранного видеонаблюдения на базе IP-видеокамер и обладающий такими качествами как: максимальная отказоустойчивость и широкий диапазон функциональных возможностей. Позволяет подключить до 16 IP-видеокамер с допустимым разрешением до 5-х мегапикселей.

Для обеспечения наилучшего качества видеоизображения видеорегистратор TRASSIR MiniNVR NL16 оборудован разъемом HDMI, также присутствует VGA-видеовыход. Для организации видеоархива могут быть установлены 2 диска HDD/SSD 2.5"/3.5" любого объема. В числе прочих интерфейсов присутствуют — разъем питания DC 12В, блок портов USB 2.0 и 3.0, стандартный сетевой разъем RJ-45 и аудивходы/аудиовыходы. При подключении к видеорегистратору клавиатуры и мышки он стает простым в работе устройством для пользователей любого уровня с возможностью вывода видеоряда на монитор.

Видеорегистратор TRASSIR MiniNVR NL16 имеет единый универсальный интерфейс TRASSIR с возможность полного восстановления системы до уровня заводских настроек с помощью системы TRASSIR Recovery в случае серьезных сбоев или иных нештатных ситуаций. Настройка регистратора может производиться как из него самого, так и по сети с помощью Web или TRASSIR Client. Технология Multistor проводит одновременная запись нескольких потоков видео с различных камер. Также возможно расширение функционала интеллектуальными модулями: AutoTRASSIR, ActiveDome, TRASSIR ActivePOS и другими.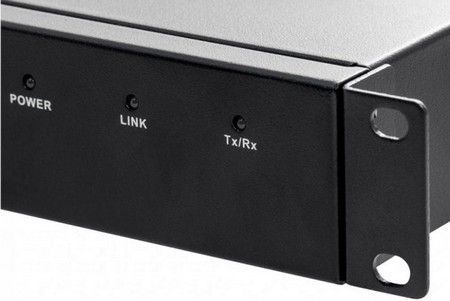 General descriptions
Producer of equipment
DSSL
Technical descriptions
Video Inputs
16
Recording Rate
5 Мп 2560x1920
в зависимости от IP-камеры
Power
220 В
Weight,
5,5
Dimensions, mm
440 x 293.6 x 44.5
ENG: Тип видеорегистратора
NVR
Ports and slots of expansion
Connection
Ethernet 10/100 Base-T (RJ-45)
Purchase and delivery terms
Buy TRASSIR MiniNVR NL16 you can send an order from the site by calling
+38(056) 720-90-37, +38(095) 470-65-11, +38(067) 384-69-83,
or sending an e-mail:
vostok@pkf.dp.ua
.
Delivery
*
is from Dnipro trucking companies in all regions of Ukraine: Kyiv, Kharkiv, Lviv, Odessa, Zhitomir, Kiev, Ivano-Frankivsk, Kirovohrad, Luhansk, Lutsk, Mykolaiv, Poltava, Rivne, Sumy, Ternopil, Uzhhorod, Kherson, Khmelnytsky, Cherkasy, Chernihiv, Chernivtsi and other regions.
*
If the condition does not specify delivery and payment of delivery is not included in the price of the goods
.
By purchasing TRASSIR MiniNVR NL16 from the company Vostok, you get quality service support, warranty services, information and advisory support.
People often buy with this product