4 572 UAH
Wholesale 4 434,84 UAH
HPRT LPQ80 — качественный принтер, имеющий современный и оригинальный внешний вид и высокие характеристики печати. Благодаря наличию сенсора разрыва между этикетками, этот принтер может быть использован как принтер чеков и как принтер для печати термоэтикеток. HPRT LPQ80 легко интегрируется с помощью драйвера в системы автоматизации торговли.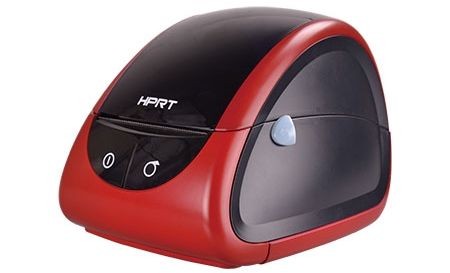 Принтер печатает со скоростью 100 мм в секунду на чековой ленте шириной 80 мм или термоэтикетке шириной до 80 мм. Кроме этого, принтер LPQ80 имеет возможность регулировки ширины печати, поэтому можно использовать расходные материалы меньшего размера.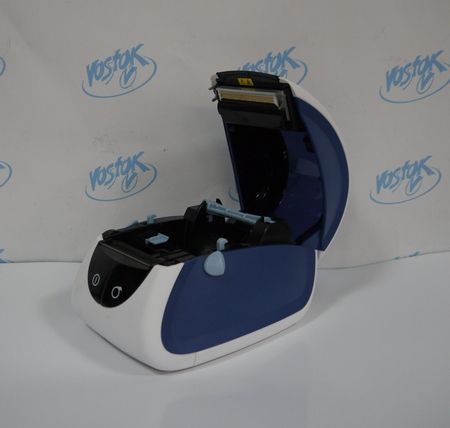 В принтер можно загружать бумажные рулоны диаметром 90 мм. Высокое разрешение печати — 203 dpi, позволяет печатать с высокой детализацией и отличным качеством текстовую и графическую информацию.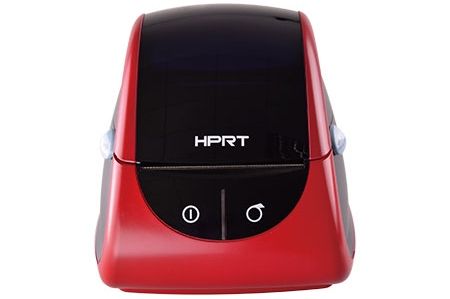 Интерфейсы RS232 и USB обеспечивает легкое и простое подключение современного POS-терминала, компьютера и другого управляющего устройства. Также предусмотрен отдельный порт RJ 11 для подключения денежного ящика.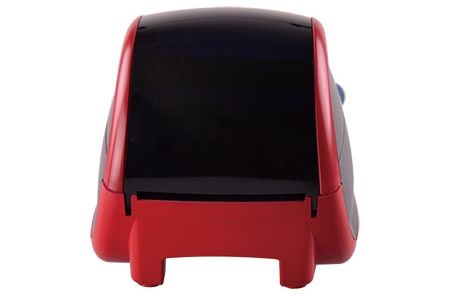 Особенности и характеристики
Печать чеков и термоэтикеток.
Автоматический и ручной выбор типа расходного материала.
Датчик разрыва этикеток.
Датчик открытой крышки.
Печать штрих-кодов, логотипов, текста.
Легкое подключение к ПК через драйверы или систему команд.
Память — RAM 1 MB, Flash 2 MB.
Метод печати — термопечать.
Разрешение печати — 203 dpi.
Скорость печати — 100 мм в секунду.
Максимальная ширина печати — 72 мм.
Ширина бумаги — 80 мм.
Максимальный диаметр рулона — 90 мм.
Поддержка протоколов — ESC/POS, TSPL.
Индикация — трехцветная: синий - питание включено, зеленый - печать, красный - ошибка.
Интерфейсы — USB, RS-232 и RJ 11.
Питание — 9 В через внешний блок питания 240 В.
Цвет — красно-черный или сине-белый.
Принтер выпускается в нескольких цветовых исполнениях корпуса.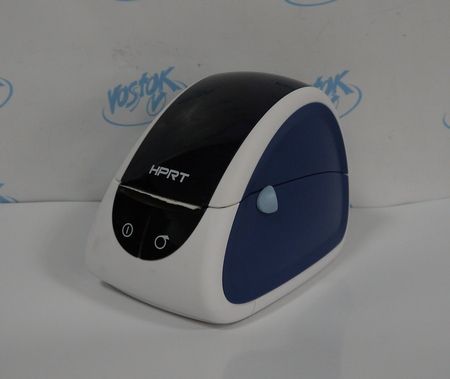 General descriptions
Producer of equipment
HPRT
Technical descriptions
Printer Type
Чековый
Print method
Direct Thermal Printing
Print resolution
203 dpi
Speed of seal
100 mm/s
Width of seal
80 мм
Maximal diameter of roll
90 mm
Temperature range
от 5 до 45 °C
Power
AC-220В; DC9V-2A
Weight,
0,95
Dimensions, mm
186х150х133
Communications
Interface
RS-232, USB
Functions
Print on
Check ribbon and thermal labels
Features
Method of separation of check
Hand
Additional information
Fonts
Font A:12х24, Font B 9х17 CHN:24х24, Алфавитно-цифровые 95, Международных символов 15
Barcodes
1D: UPC-A, UPC-E, EAN8, EAN13, CODE39, ITF, CODEBAR, CODE128, CODE93
2D: PDF417, QR code(DataMatrix/Maxicode/Azec optional)
Purchase and delivery terms
Buy HPRT LPQ80 you can send an order from the site by calling
+38(056) 720-90-37, +38(095) 470-65-11, +38(067) 384-69-83,
or sending an e-mail:
vostok@pkf.dp.ua
.
Delivery
*
is from Dnipro trucking companies in all regions of Ukraine: Kyiv, Kharkiv, Lviv, Odessa, Zhitomir, Kiev, Ivano-Frankivsk, Kirovohrad, Luhansk, Lutsk, Mykolaiv, Poltava, Rivne, Sumy, Ternopil, Uzhhorod, Kherson, Khmelnytsky, Cherkasy, Chernihiv, Chernivtsi and other regions.
*
If the condition does not specify delivery and payment of delivery is not included in the price of the goods
.
By purchasing HPRT LPQ80 from the company Vostok, you get quality service support, warranty services, information and advisory support.