1 224 UAH
Wholesale 1 187,28 UAH
Чековый принтер XPrinter ХР-58IIК обеспечивает высокое качество печати графической и текстовой информации на чеках на предприятиях общественного питания, в бюджетных учреждениях, гостиницах и банках. Надежная защита от попадания жира и влаги в печатающий механизм позволяет применять данный принтер чеков для автоматизации кафе, баров, ресторанов. А небольшие размеры позволят устанавливать его в небольшие ниши, экономя рабочее пространство.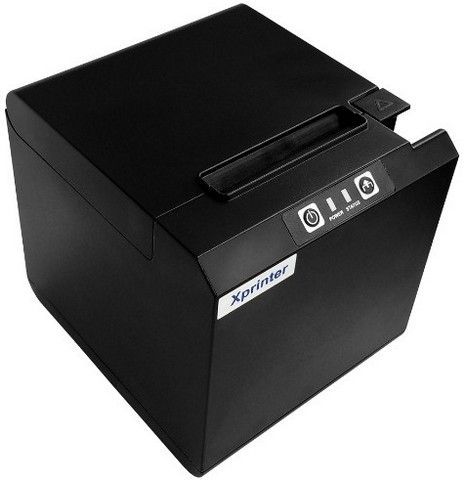 За счет несложной конструкции принтера, замена бумаги осуществляется легко и быстро. Достаточно просто открыть крышку, заменить рулон и продолжать работу. Максимальная ширина печати составляет 48 мм, для печати применяется чековая лента шириной 57 мм. При окончании бумаги принтер подаст звуковой сигнал.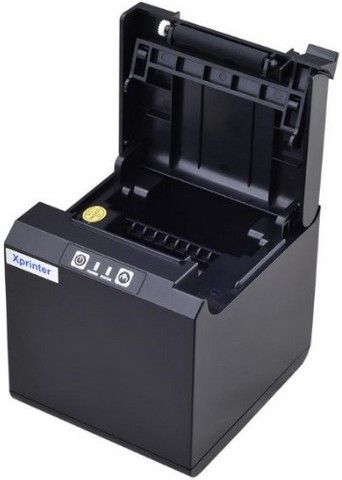 Наличие порта RJ-45 расширяет сферы использования принтера чеков, позволяя подключать дополнительные периферийные устройства, например, денежный ящик или кухонный звонок. Встроенный интерфейс USB обеспечит подключение к компьютерам, ноутбукам, различным управляющим устройствам.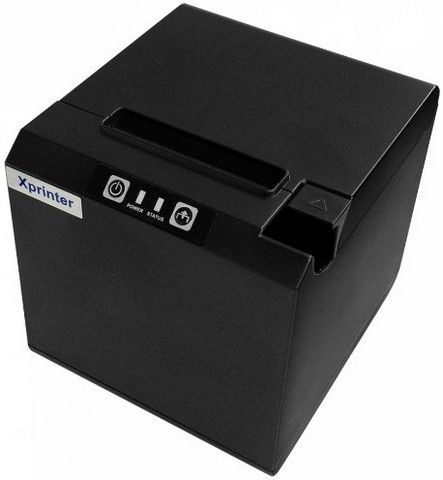 Особенности и характеристики
Компактный дизайн.
Поддержка QR-кода.
Легкая загрузка бумаги.
Скорость печати принтера — 90 мм в секунду.
Ширина печати — 48 мм.
Поддерживает множество международных языков.
Конструкция обеспечивает верхний и передний выход чека.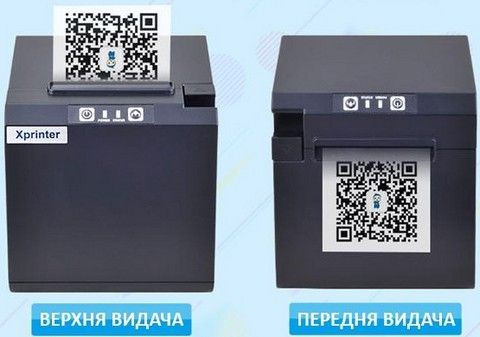 General descriptions
Producer of equipment
Xprinter
Technical descriptions
Printer Type
Чековый
Print method
Direct Thermal Printing
Print resolution
203 dpi
Speed of seal
90 mm/s
Width of seal
57 мм
Temperature range
до 45 °C
Power
DC 12 В, 2,5 A
Weight,
0,498
Dimensions, mm
121,8x110x114,6
Communications
Interface
USB
Functions
Print on
Check tape
Features
Method of separation of check
Hand
Purchase and delivery terms
Buy XPrinter хр-58IIк you can send an order from the site by calling
+38(056) 720-90-37, +38(095) 470-65-11, +38(067) 384-69-83,
or sending an e-mail:
vostok@pkf.dp.ua
.
Delivery
*
is from Dnipro trucking companies in all regions of Ukraine: Kyiv, Kharkiv, Lviv, Odessa, Zhitomir, Kiev, Ivano-Frankivsk, Kirovohrad, Luhansk, Lutsk, Mykolaiv, Poltava, Rivne, Sumy, Ternopil, Uzhhorod, Kherson, Khmelnytsky, Cherkasy, Chernihiv, Chernivtsi and other regions.
*
If the condition does not specify delivery and payment of delivery is not included in the price of the goods
.
By purchasing XPrinter хр-58IIк from the company Vostok, you get quality service support, warranty services, information and advisory support.