Сканер снят с производства. Улучшенная модель — Cino A780BT.
Беспроводной сканер штрих-кода CINO A770BT создан на базе проводного сканера CINO A770, унаследовав от него отличную оптическую систему сканирования Area Image, а также самую передовую технологию распознавания штрих-кодов Fuzzy Scan 3.0.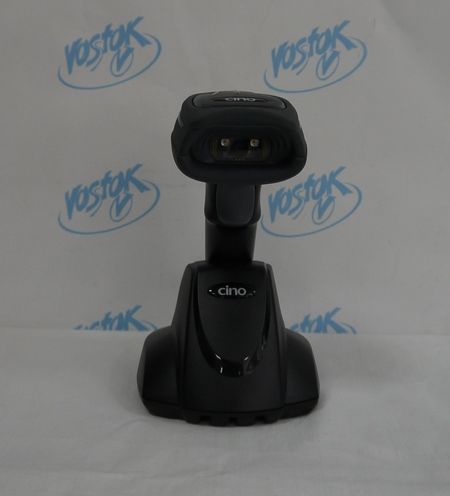 Использование инновационной технологии изображения FuzzyScan 3.0 позволяет сканеру A770BT считывать широко используемые 1D и 2D штрих-коды на бумаге и ЖК-дисплее.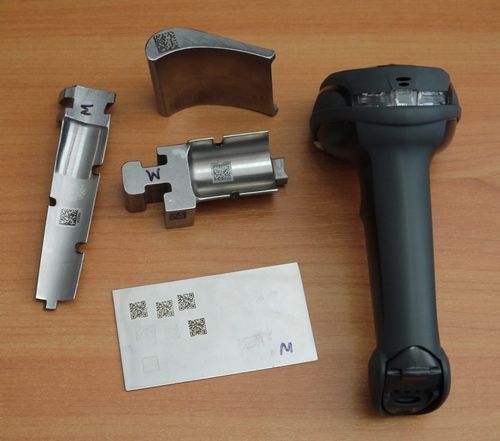 Считывание штрихового кода происходит под любым углом, не нужно специально ориентировать код перед сканером. Оптический модуль изготовлен на единой плате и не содержит подвижных элементов. Кроме того, корпус сканера A770BT имеет резиновое покрытие и способен выдержать падения с высоты 180 см на бетон.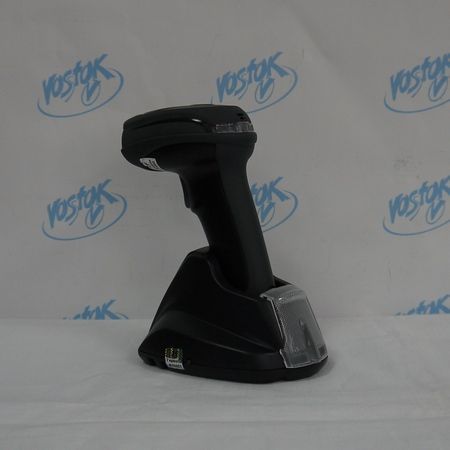 Сканер штрих-кода CINO A770BT позволяет осуществлять сканирование на расстоянии порядка 80 - 100 метров от базовой станции в течение длительного времени — на одном заряде аккумулятора сканер выполнит не менее 60000 сканирований. Использование беспроводной технологии Bluetooth v4.0, позволяет A770BT работать с устройствами Bluetooth без конфликтов. Это обеспечивает различные способы подключения к устройствам. Когда Bluetooth устройства не доступны, сканер может работать в режиме накопления.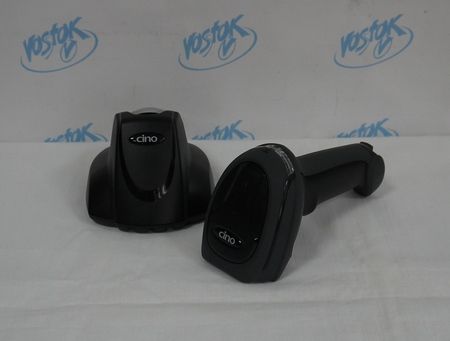 Сканер A770BT обладает массой дополнительных возможностей для повышения эффективности бизнес процессов. Он может хранить в памяти до 100000 кодов EAN-13 в Batch режиме. Встроенная память дает возможность сканеру продолжать считывание данных даже при потере радиосвязи. Функция Fands-free позволяет сканеру автоматически определять и считывать поднесенный к сканеру код без нажатия на курок сканера, когда он помещен на подставку или базовую станцию.
Комплектация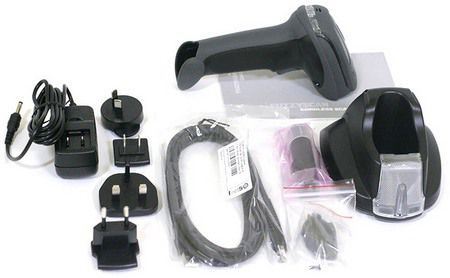 General descriptions
Producer of equipment
Cino Group
Technical descriptions
Read codes
1D коды: Code 39, Code 39 Full ASCII, Code 32, Code 128, GS1-128, Codabar, Code 11, Code 93, Standard & Industrial 2 of 5, Interleaved & Matrix 2 of 5, IATA, UPC/EAN/JAN, UPC/EAN/JAN with Addendum, Telepen, MSI/Plessey & UK/Plessey, GS1 DataBar.
2D коды: PDF417, Micro PDF417, Codablock F, Code 16K, Code 49, Composite Codes, DataMatrix, MaxiCode, QR Code, Aztec, MicroQR, Han Xin Code
Weight,
0,21
Dimensions, mm
95 х 70,5 х 161,7
Purchase and delivery terms
Buy CINO A770BT you can send an order from the site by calling
+38(056) 720-90-37, +38(095) 470-65-11, +38(067) 384-69-83,
or sending an e-mail:
vostok@pkf.dp.ua
.
Delivery
*
is from Dnipro trucking companies in all regions of Ukraine: Kyiv, Kharkiv, Lviv, Odessa, Zhitomir, Kiev, Ivano-Frankivsk, Kirovohrad, Luhansk, Lutsk, Mykolaiv, Poltava, Rivne, Sumy, Ternopil, Uzhhorod, Kherson, Khmelnytsky, Cherkasy, Chernihiv, Chernivtsi and other regions.
*
If the condition does not specify delivery and payment of delivery is not included in the price of the goods
.
By purchasing CINO A770BT from the company Vostok, you get quality service support, warranty services, information and advisory support.