Hand held Barcode scanner ZEBEX Z-3010
Hand held scanner Z-3010 can read barcode with resolution 0.127 mm and from the distance up to 20 mm. Scanning is performed in approaching to the barcode or during the contact with barcode mark.
The scanner Z-3010 excellently reads linear barcodes of account documents. There are some difficulties during reading barcode on glossy (reflective) product package.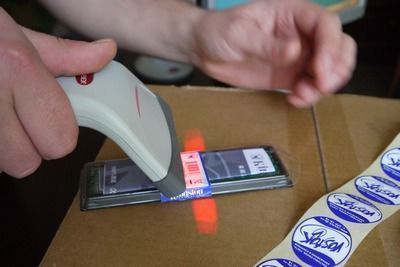 Technical characteristics
Reading element type - CCD (2088 pix).
Maximal distance to barcode – 20 mm.
Maximal reading width – 80 mm.
Reading speed – 100 scan/sec.
Minimal barcode lines thickness – 0,125 mm.
Scanning scheme – linear.
Indication – light and sound.
Case is made from shockproof plastic.
Resistance to external influence: endures falls from 1 m. height.
Operating temperature: from 0°С to +50°С.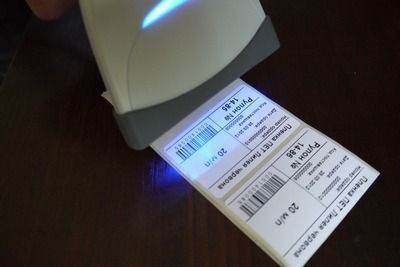 Due to its reliability and low price, barcode scanner ZEBEX Z-3010 is in high demand at the trade equipment market.
General descriptions
Producer of equipment
Zebex, Taiwan
Technical descriptions
Technology scanning bar codes
CDD-LED Scanner
Type of Scanner
Hand
Wired scanner. Wireless scanner
Max. distance of reading
20 mm
Max. width of capture to
80 mm
Read codes
UPC/EAN/JAN, UPC/EAN c дополнениями, Jan 8 и JAN 13, ISBN/ISSN39 full ASCII, Code 39, Interleaved 2of5, Code 93, Codabar, Code 128, IATA, EAN-128, Code 11, STD 2of5, MSI Plessey, Chinese postcode, Matrix 2of5
1D/2D
1D
Weight,
0,1
Dimensions, mm
171 х 63 х 91
Communications
COMMUNICATIONS
KBW, RS-232, USB
Purchase and delivery terms
Buy Hand held Barcode scanner ZEBEX Z-3010 you can send an order from the site by calling
+38(056) 720-90-37, +38(095) 470-65-11, +38(067) 384-69-83,
or sending an e-mail:
vostok@pkf.dp.ua
.
Delivery
*
is from Dnipro trucking companies in all regions of Ukraine: Kyiv, Kharkiv, Lviv, Odessa, Zhitomir, Kiev, Ivano-Frankivsk, Kirovohrad, Luhansk, Lutsk, Mykolaiv, Poltava, Rivne, Sumy, Ternopil, Uzhhorod, Kherson, Khmelnytsky, Cherkasy, Chernihiv, Chernivtsi and other regions.
*
If the condition does not specify delivery and payment of delivery is not included in the price of the goods
.
By purchasing Hand held Barcode scanner ZEBEX Z-3010 from the company Vostok, you get quality service support, warranty services, information and advisory support.