Hand held barcode scanner ZEBEX Z-3151
Laser barcode scanner Zebex-Z 3151 reads with 500 scan/sec speed. In comparison with other models scanner Zebex-Z 3151 provides the most efficient operation.
The model is equipped with Z-scan technology enabling to read and decipher all popular 1D barcode in real time. Laser scanning system Symbol (USA) is used in barcode scanner. It guarantees accurate and prompt scanning. The case is made from highly solid plastic considering palm structure for operation convenience. Scanner optical system is protected from mechanic damages.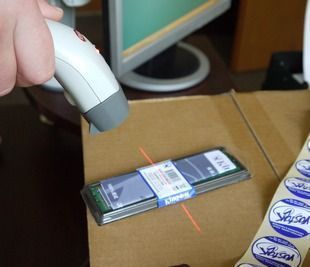 Barcode scanner Zebex Z-3151 easily reads all popular 1D barcodes as in manual mode and in automatic one. The scanner is equipped with light emitting diode indicators (red and green) and sound warning system for signaling. Visual and sound indication may be programmed by user.
Zebex-Z 3151 has multi interface slot and supports all popular interfaces RS-232, USB.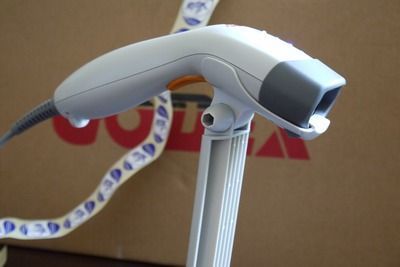 Barcode scanner Zebex Z 3151 is an ideal solution for operation in retail trade and warehouses. It may be efficiently used in logistics, banking and document management spheres.
General descriptions
Producer of equipment
Zebex, Taiwan
Technical descriptions
Technology scanning bar codes
Laser
Type of Scanner
Hand
Wired scanner. Wireless scanner
Max. distance of reading
280 mm
1D/2D
1D
Dimensions, mm
106,7 х 155 х 58
Communications
COMMUNICATIONS
KBW, RS-232, USB
Purchase and delivery terms
Buy Hand held barcode scanner ZEBEX Z-3151 you can send an order from the site by calling
+38(056) 720-90-37, +38(095) 470-65-11, +38(067) 384-69-83,
or sending an e-mail:
vostok@pkf.dp.ua
.
Delivery
*
is from Dnipro trucking companies in all regions of Ukraine: Kyiv, Kharkiv, Lviv, Odessa, Zhitomir, Kiev, Ivano-Frankivsk, Kirovohrad, Luhansk, Lutsk, Mykolaiv, Poltava, Rivne, Sumy, Ternopil, Uzhhorod, Kherson, Khmelnytsky, Cherkasy, Chernihiv, Chernivtsi and other regions.
*
If the condition does not specify delivery and payment of delivery is not included in the price of the goods
.
By purchasing Hand held barcode scanner ZEBEX Z-3151 from the company Vostok, you get quality service support, warranty services, information and advisory support.