Bar code scanner PROTON IMS-3190 Bluetooth
10 944,00 UAH
Wholesale 10 396,80 UAH
PROTON IMS-3190 works in wireless mode no far than 100 meters from the base unit or computer via protocol Bluetooth.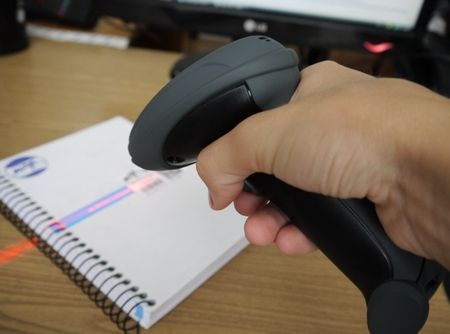 Two ways of connection:
directly to the computer if there is a Bluetooth protocol with 100 m work range.
with the help of base unit. PROTON IMS 3190 bar code scanner transmits the data to the base unit via bluetooth, from the base unit via wire interface to the computer.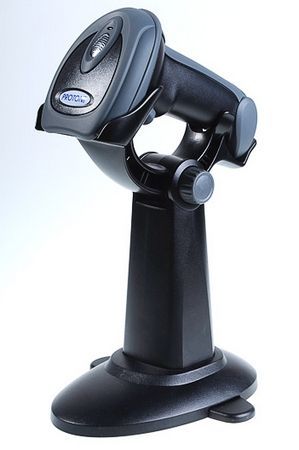 There are several operation modes of PROTON IMS-3190:
standard;
manual turning on and off;
automatic turning off after scanning;
mode of constant scanning;
energy saving mode.
The complete set of Proton IMS-3100 includes battery, cradle, power supply unit and interface cable.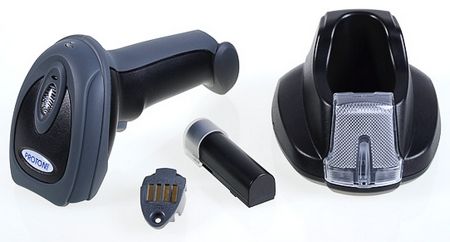 Bar code scanner PROTON IMS-3190 can be used for inventory taking at small warehouse, automation of large products shipping, ordering of products in stores-warehouses, sending of goods and parcels, control over production stages.
General descriptions
Producer of equipment
Proton
Technical descriptions
Technology scanning bar codes
Image
Type of Scanner
Hand
Wired scanner. Wireless scanner
Read codes
линейные штрих-коды
двухмерные штрих-коды
1D/2D
1D
Weight,
0,23
Dimensions, mm
97.8 x70.5x156.2
Communications
COMMUNICATIONS
USB
RS-232; Bluetooth
Acquisition
Basic Kit
Сканер, комуникационная подстава, блок питания, акумуляторы, ПО
Purchase and delivery terms
Buy Bar code scanner PROTON IMS-3190 Bluetooth you can send an order from the site by calling
+38(056) 720-90-37, +38(095) 470-65-11, +38(067) 384-69-83,
or sending an e-mail:
vostok@pkf.dp.ua
.
Delivery
*
is from Dnipro trucking companies in all regions of Ukraine: Kyiv, Kharkiv, Lviv, Odessa, Zhitomir, Kiev, Ivano-Frankivsk, Kirovohrad, Luhansk, Lutsk, Mykolaiv, Poltava, Rivne, Sumy, Ternopil, Uzhhorod, Kherson, Khmelnytsky, Cherkasy, Chernihiv, Chernivtsi and other regions.
*
If the condition does not specify delivery and payment of delivery is not included in the price of the goods
.
By purchasing Bar code scanner PROTON IMS-3190 Bluetooth from the company Vostok, you get quality service support, warranty services, information and advisory support.