Bar-code scanner Cino F560
1 800,00 UAH
Wholesale 1 746,00 UAH
Hand-held bar-code scanner CINO F560 has more perfect scanning system in comparison with another laser scanners.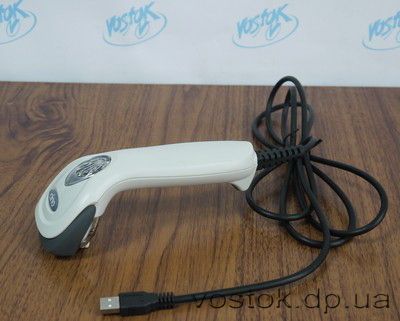 Up-to-date scanning technology FuzzyScan 2.0., integrated into the scanner, guarantees clear scanning of even non-contrast, badly printed, fuzzy, jammed bar-codes.
Interface USB is all-purpose. It supports all types of emulations, the cable can be unchanged.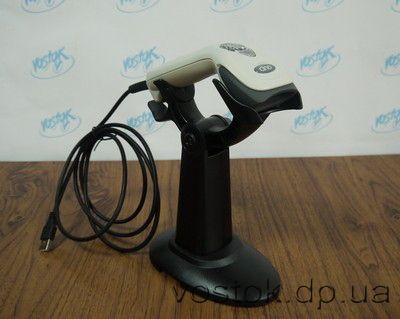 The scanner characteristics
Maximal scanning distance – 380 mm.
It can scan bar-code with high density.
Automatic switching to the mode Hands-Free if put to the stand.
Endures falls from the height of 1.5 m.
Supports all interfaces: USB HID, USB COM, RS 232 and PS/2.
The bar-code scanner CINO F560 combines reliability and efficiency so that it can be used in various spheres.
General descriptions
Producer of equipment
Cino Group
Technical descriptions
Technology scanning bar codes
Image
Type of Scanner
Hand
Wired scanner. Wireless scanner
Max. distance of reading
380 mm
Read codes
Все стандартные линейные типы штрих-кодов
1D/2D
1D
Weight,
0,106
Dimensions, mm
165 x 64,7 x 38,7
Communications
COMMUNICATIONS
KBW, RS-232, USB
Purchase and delivery terms
Buy Bar-code scanner Cino F560 you can send an order from the site by calling
+38(056) 720-90-37, +38(095) 470-65-11, +38(067) 384-69-83,
or sending an e-mail:
vostok@pkf.dp.ua
.
Delivery
*
is from Dnipro trucking companies in all regions of Ukraine: Kyiv, Kharkiv, Lviv, Odessa, Zhitomir, Kiev, Ivano-Frankivsk, Kirovohrad, Luhansk, Lutsk, Mykolaiv, Poltava, Rivne, Sumy, Ternopil, Uzhhorod, Kherson, Khmelnytsky, Cherkasy, Chernihiv, Chernivtsi and other regions.
*
If the condition does not specify delivery and payment of delivery is not included in the price of the goods
.
By purchasing Bar-code scanner Cino F560 from the company Vostok, you get quality service support, warranty services, information and advisory support.