ENG: Сканер Cino F790WD-BV
15 726,00 UAH
Wholesale 15 254,22 UAH
Беспроводной сканер штрих-кода с технологией передачи данных Wi-Fi.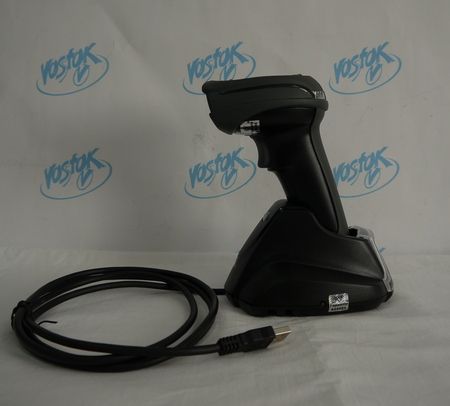 У сканера цветной дисплей и джойстик для выбора параметров и удобства в работе.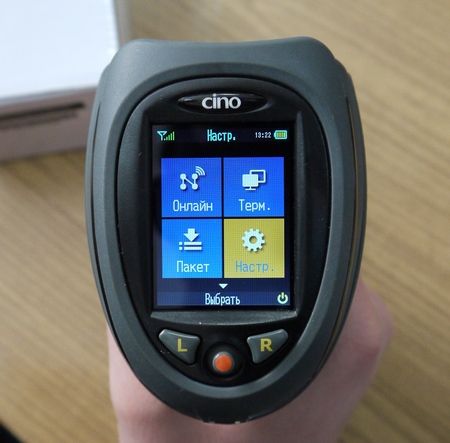 Сканер имеет два режима работы.
1. On-Line в сети Wi-Fi.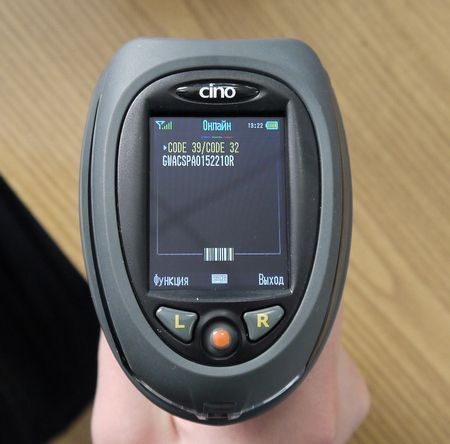 2. Режим накопления данных с последующей передачей через Wi-Fi или базу сканера, связанную с компьютером.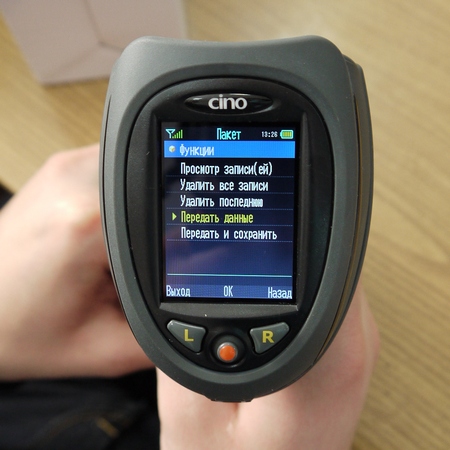 Считав один штрих-код, можно просто ввести количество единиц товара.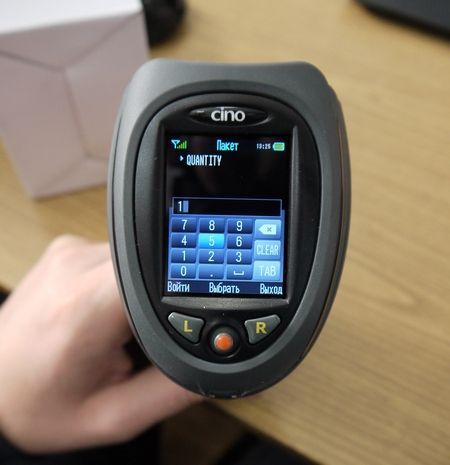 Сканер Wi-Fi оборудован двумя функциональными клавишами и пяти координатным джойстиком.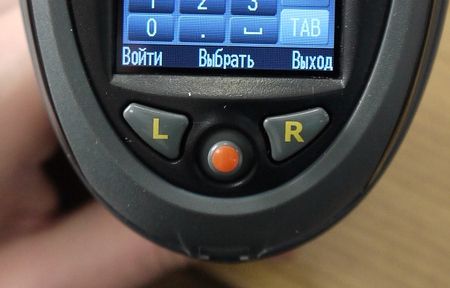 Беспроводной сканер штрих-кода Wi-Fi используется для считывания штрихового кода с товара, который невозможно поднести к проводному сканеру. Сканер Wi-Fi отлично подойдет для инвентаризации склада. Пройтись вдоль полок с беспроводным сканером и просканировать товар значительно проще, чем перенести весь товар к месту сканирования. При потере сигнала все считанные штрих-коды сохраняются в памяти сканера и, если установить соединение с базой, передаются на ПК.
Также сканер Wi-Fi может с успехом использоваться для ведения учета на складе или автоматизации торговли.
General descriptions
Producer of equipment
Cino Group
Technical descriptions
Technology scanning bar codes
Image
Type of Scanner
Hand
Wired scanner. Wireless scanner
Max. distance of reading
813 mm
Min. width of code element:
0,076 mm
Read codes
Code 39, Code 39 Full ASCII, Code 32, Code 39 Trioptic, Code 128, UCC/EAN-128, Codabar, Code 11, Code 93, Standard & Industrial 2 of 5, Interleaved & Matrix 2 of 5, UPC/EAN/JAN, UPC/EAN/JAN with Addendum, GS1 DataBar (formly RSS) Linear, Linear-stacked
1D/2D
1D
Weight,
0,211
Dimensions, mm
95x70,5x160,5
Communications
COMMUNICATIONS
USB, Wi-Fi
Purchase and delivery terms
Buy ENG: сканер Cino F790WD-BV you can send an order from the site by calling
+38(056) 720-90-37, +38(095) 470-65-11, +38(067) 384-69-83,
or sending an e-mail:
vostok@pkf.dp.ua
.
Delivery
*
is from Dnipro trucking companies in all regions of Ukraine: Kyiv, Kharkiv, Lviv, Odessa, Zhitomir, Kiev, Ivano-Frankivsk, Kirovohrad, Luhansk, Lutsk, Mykolaiv, Poltava, Rivne, Sumy, Ternopil, Uzhhorod, Kherson, Khmelnytsky, Cherkasy, Chernihiv, Chernivtsi and other regions.
*
If the condition does not specify delivery and payment of delivery is not included in the price of the goods
.
By purchasing ENG: сканер Cino F790WD-BV from the company Vostok, you get quality service support, warranty services, information and advisory support.