7 350,00 UAH
Wholesale 7 129,50 UAH
Принтер этикеток HPRT HT300 предназначен для печати текста, графики, штриховых кодов термотрансферным способом (с использованием риббона) и методом прямой термопечати на самоклеящихся термоэтикетках и на бумажных этикетках, Максимальная ширина печати составляет 108 мм, максимальная скорость печати — 127 мм в секунду.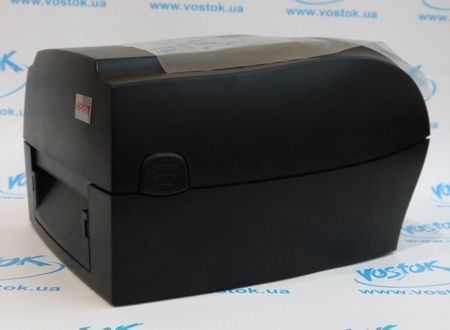 Прочный корпус из ударопрочного пластика обеспечивает надежность устройства. В крышке имеется большое окно для контроля расхода рулона этикетки. Отсек может вместить рулон бумаги шириной от 20 до 118 мм и диаметром до 127 мм. Запатентованный дизайн катушки для бумаги позволяет применять рулоны этикеток с втулками 1 дюйм (25,4 мм), 1,5 дюйма (38,1 мм) и 3 дюйма (76,2 мм). Для термотрансферной печати применяются риббоны длиной намотки 300 м.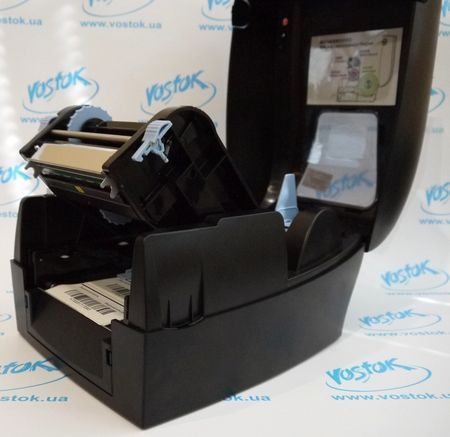 В принтере применен двойной датчик разрыва этикетки, который может определить многорядные этикетки и бирки. Настраиваемый отражающий датчик определяет черную метку. Программа может автоматически определить стык этикетки, черную метку, непрерывную этикетку.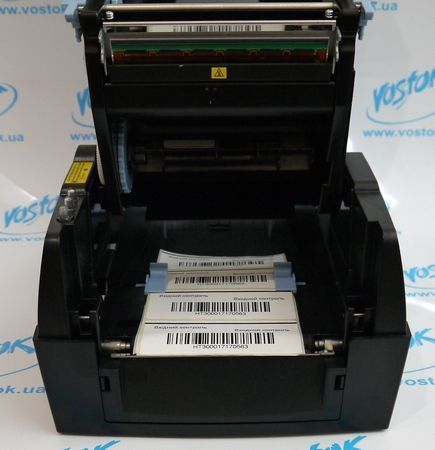 В принтере установлен 32-bit процессор NUC976, 32 Мб оперативной памяти и 16 Мб флэш памяти, что сокращает время обработки задания и ускоряет печать. Набор стандартных интерфейсов включает в себя порты Ethernet, RS-232 и USB. В качестве опции доступны беспроводные модули Bluetooth и Wi-Fi. Два встроенных языка программирования (TSPL, ZPL) позволяют использовать любое программное обеспечение, предназначенное для принтеров Zebra.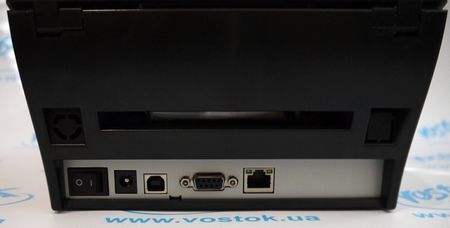 В комплекте с принтером поставляется специализированное программное обеспечение «BarTender Ultralight», которое поможет за считанные минуты создать уникальный дизайн этикеток.
General descriptions
Producer of equipment
HPRT
Technical descriptions
Type of printer
Desktop label printer
Print method
termotransfernaja
Resolution
203 dpi
Print speed, mm/sec.
127
Print width
104
Print length
от 15 до 1200 mm
Maximum roll diameter
127 mm
Operating temperature
от 5 до 40 °С
Power
220 В через адаптер
Dimensions, mm
285x226x171
Ports and slots of expansion
Interface
Internal Ethernet, RS-232, USB
Features
Mode of label (cheque) separation
Ручной (без автообрезчика)
Additional information
Ribbons
Wax, Wax/Resin, Resin, ширина: 33.8 мм – 110 мм, длина: 300 м, диаметр втулки 1 дюйм (25.4 мм)
Bar codes
1D: Code 39, Code 93, Code 128UCC, Code 128 subset A, B, C, Codabar, Interleave 2 of 5, EAN-8, EAN-13, EAN-128, UPC-A, UPC-E, EAN and UPC 2 (5) digits add-on, MSI, PLESSEY, POSTNET, RSS-Stacked, GS1 DataBar, Code 11
2D: PDF417, Maxicode, DataMatrix, QR Code, Aztec
Purchase and delivery terms
Buy HPRT HT300 you can send an order from the site by calling
+38(056) 720-90-37, +38(095) 470-65-11, +38(067) 384-69-83,
or sending an e-mail:
vostok@pkf.dp.ua
.
Delivery
*
is from Dnipro trucking companies in all regions of Ukraine: Kyiv, Kharkiv, Lviv, Odessa, Zhitomir, Kiev, Ivano-Frankivsk, Kirovohrad, Luhansk, Lutsk, Mykolaiv, Poltava, Rivne, Sumy, Ternopil, Uzhhorod, Kherson, Khmelnytsky, Cherkasy, Chernihiv, Chernivtsi and other regions.
*
If the condition does not specify delivery and payment of delivery is not included in the price of the goods
.
By purchasing HPRT HT300 from the company Vostok, you get quality service support, warranty services, information and advisory support.