6 036,00 UAH
Wholesale 5 854,92 UAH
HPRT HT100 — простой в использовании и недорогой термотрансферный принтер для печати этикеток и бирок на складе и почтовых службах.
Принтер этикеток HT100 обеспечеивает качественную печать двумя способами: термотрансферным (с использованием риббона) и методом прямой термопечати. Можно использовать риббон с длиной намотки до 100 метров. При этом ширина печати составляет от 20 до 104 мм со скоростью до 127 мм. Совместим со всеми видами этикеток: многорядные, непрерывные, с разрывом, с черной меткой.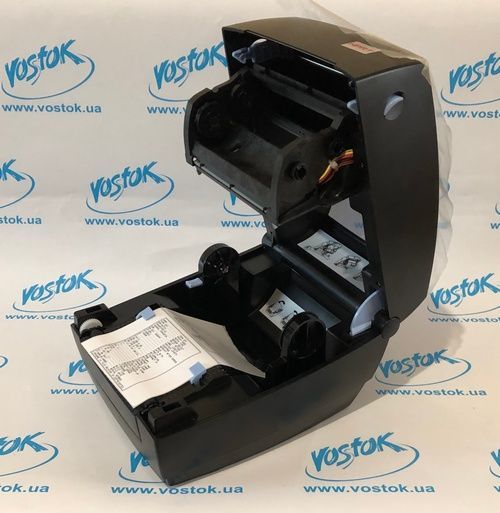 Замена расходных материалов осуществляется через откидную крышку принтера за считанные секунды. Для всех основных операций используется всего лишь одна кнопка, расположенная в центре верхней панели. Она отвечает за протяжку бумаги, паузу, возобновление печати, тестирование и калибровку принтера.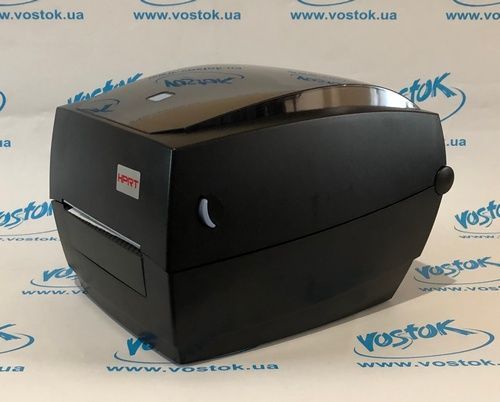 Специальное покрытие печатающей головки KC14 имеет более высокую абразивную износостойкость и увеличивает срок службы термоголовки. Замена термоголовки происходит очень быстро и легко благодаря использованию нового механизма фиксации. Принтер оснащен тремя интерфейсами: USB, RS232C, Ethernet. В качестве опции доступны беспроводные модули Bluetooth и Wi-Fi.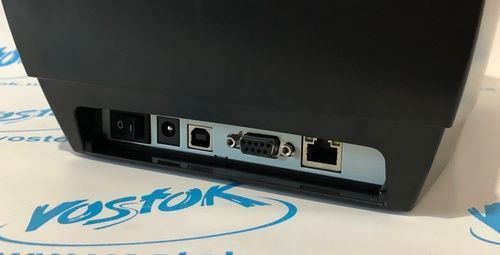 Принтер совместим со всеми версиями учетной программы 1С. Создавать различные макеты этикеток и выполнять печать можно с помощью программы Bartender, которая идет в комплекте с принтером. Управление системой на программном уровне проводится через язык TSPL.
General descriptions
Producer of equipment
HPRT
Technical descriptions
Type of printer
Desktop label printer
Print method
termotransfernaja
Resolution
203 dpi
Print speed, mm/sec.
127
Print width
104
Whole roll width
от 20 до 108 mm
Print length
до 1200 mm
Maximum roll diameter
127 mm
Operating temperature
от 5 до 40 °С
Storage temperatures
от -20 до +50 °С
Power
Сеть 220 В через адаптер питания
Weight,
2,26
Dimensions, mm
240x19x172
Ports and slots of expansion
Interface
Internal Ethernet, RS-232, USB
Additional information
Ribbons
Wax, Wax/Resin, Resin ширина : 33.8 мм – 110 мм
Длина: 100 м
Acquisition
Soft ware
Bartender Ultralite
Purchase and delivery terms
Buy HPRT HT100 you can send an order from the site by calling
+38(056) 720-90-37, +38(095) 470-65-11, +38(067) 384-69-83,
or sending an e-mail:
vostok@pkf.dp.ua
.
Delivery
*
is from Dnipro trucking companies in all regions of Ukraine: Kyiv, Kharkiv, Lviv, Odessa, Zhitomir, Kiev, Ivano-Frankivsk, Kirovohrad, Luhansk, Lutsk, Mykolaiv, Poltava, Rivne, Sumy, Ternopil, Uzhhorod, Kherson, Khmelnytsky, Cherkasy, Chernihiv, Chernivtsi and other regions.
*
If the condition does not specify delivery and payment of delivery is not included in the price of the goods
.
By purchasing HPRT HT100 from the company Vostok, you get quality service support, warranty services, information and advisory support.
People often buy with this product