77 802 UAH
Wholesale 75 467,94 UAH
Широкоформатный принтер TTP-2610MT используется для печати этикеток в сфере логистики для маркировки паллет, для инвентарной маркировки, маркировка бочек, печати предупреждающих знаков на производстве.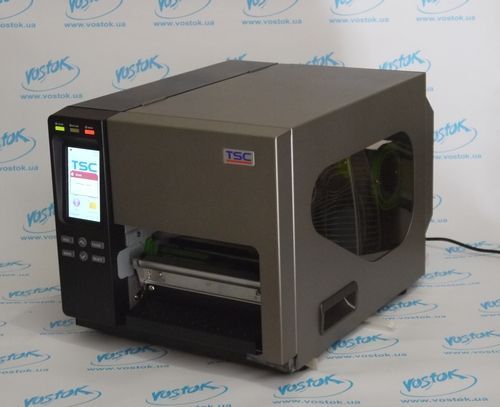 Основные технические характеристики принтера
Высококачественный алюминиевый корпус.
Технология Thermal Smart Control™ для печати высококачественных этикеток.
Цветной ЖК-экран, управление при помощи 6-кнопочного меню и сенсорной панели.
Память 512 MB Flash и 256 MB SDRAM.
SD-разъем для расширения объема флэш-памяти до 32 Гб.
Мощный RISC-процессор 32 бита, 536 МГц.
Автоматическое определение изменения разрешения печати термоголовки.
Эмуляция языков Eltron® and Zebra®, встроенная по умолчанию.
USB host для автономных решений по маркировке или для ввода данных на месте эксплуатации.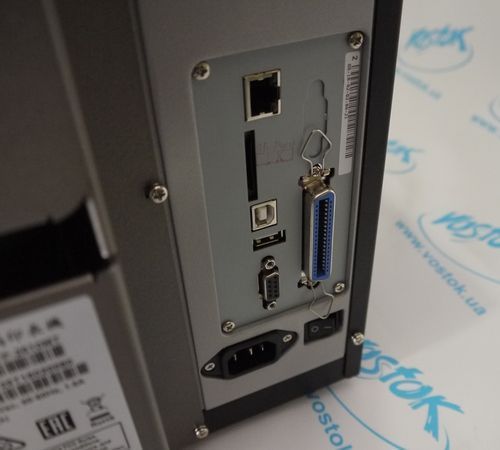 В принтере TTP-2610MT используется язык управления TSPL-EZ™, полностью совместимый комплект стандартных для отрасли эмуляций, включая языки Line Mode, Eltron® и Zebra®. Этот язык может использоваться в различны ИТ-средах, в том числе в Oracle, SAP, Unix, AS/400, Windows, Stand Alone и многих других.
Для печати на этом принтере можно использовать риббон с намоткой до 450 метров. Риббон можно выбрать в соответствующем каталоге — риббон для печати на принтере этикеток. Принтер TSC TTP-2610MT печатает на различных носителях — этикетка (бумажная, термо, полипропиленовая), бирка (ювелирная, для растений, пластиковая) и ярлык (нейлон, сатин). Расходные материалы представлены в разделе — этикетка.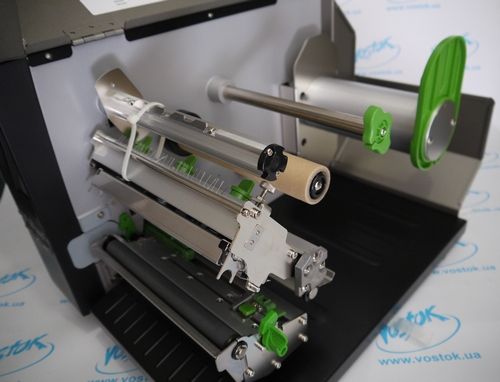 На нашем сайте представлена вся модельная линейка принтеров TSC. Если вы затрудняетесь с выбором или у вас есть вопросы — проконсультируйтесь с нашими специалистами.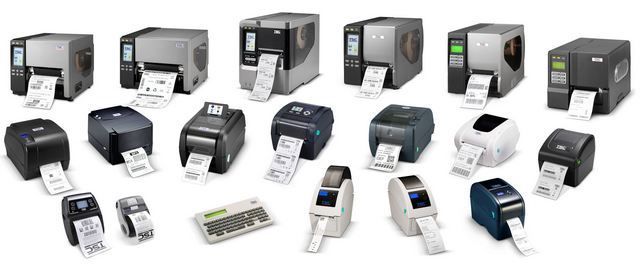 General descriptions
Producer of equipment
TSC
Technical descriptions
Type of printer
промышленый принтер этикеток
Print method
termotransfernaja
Recommended loading, labels/days
100000
Resolution
203 dpi
Print speed, mm/sec.
305
Print width
168
Print length
до 17732 mm
Maximum roll diameter
81 mm
Operating temperature
от 5 до 40 °С
Storage temperatures
от -40 до +60 °С
Power consumption
220 watts
Weight,
23
Dimensions, mm
355x337x520
Ports and slots of expansion
Interface
Internal Ethernet, LPT, RS-232, USB
Acquisition
Soft ware
Bar Tender (бесплатно)
Purchase and delivery terms
Buy TTP-2610MT you can send an order from the site by calling
+38(056) 720-90-37, +38(095) 470-65-11, +38(067) 384-69-83,
or sending an e-mail:
vostok@pkf.dp.ua
.
Delivery
*
is from Dnipro trucking companies in all regions of Ukraine: Kyiv, Kharkiv, Lviv, Odessa, Zhitomir, Kiev, Ivano-Frankivsk, Kirovohrad, Luhansk, Lutsk, Mykolaiv, Poltava, Rivne, Sumy, Ternopil, Uzhhorod, Kherson, Khmelnytsky, Cherkasy, Chernihiv, Chernivtsi and other regions.
*
If the condition does not specify delivery and payment of delivery is not included in the price of the goods
.
By purchasing TTP-2610MT from the company Vostok, you get quality service support, warranty services, information and advisory support.
People often buy with this product