Thermal label 58х40/700/ЕСО
49,42 UAH
Wholesale 47,94 UAH
Thermal label 58 mm x 40 mm – white label from thermal paper in the roll for label printer or receipt printing. Thermal label 58*40 is for information printing and following labeling.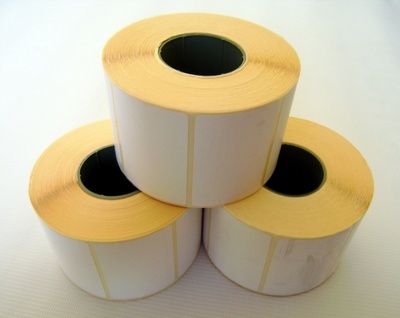 There are two types of thermal labels
Thermal labels Eco – is the cheapest material without protective covering. These labels can be used when longtime storage and transporting of products are not needed. Thermal labels Eco are not desirable to be used for frozen products and with high level of moisture content.
Thermal labels Top – is more expensive material with protective covering. This covering preserves the label surface from contamination, moisture and mechanical damages. This material can be used for printing labels for food when the following transporting or long term storage are expected. Thermal labels Top can be used in various conditions (moisture, low temperatures).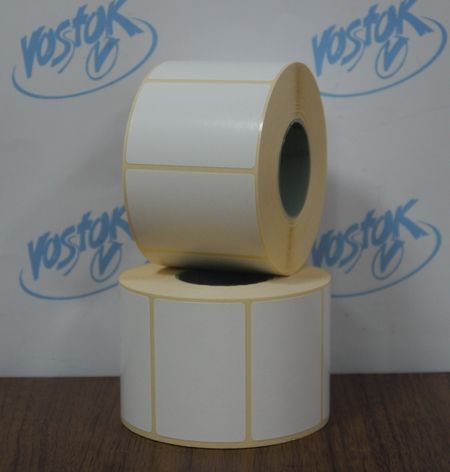 Thermal label 58*40*700 is widely used in:
food processing industry (meat products, confectionery and bakery products, soft drinks, dairy products);
household chemicals (soap, shampoo, cleaning agents);
automobile chemical goods (oils, cooling fluid, liquids for glasses);
supermarkets (labels with weight indication, annotations etc);
alcoholic beverages production;
pharmaceuticals industry;
perfumery and cosmetics;
advertising field etc.
Thermal labels 58x40 are worthily popular as they are reasonably priced. Also thermal label 58x60 mm TOP with protective covering to protect the label from contamination, moisture and mechanical damages.
General descriptions
Producer of equipment
Tama, Ukraine
Technical descriptions
Material
EKO
Winding
700
Purchase and delivery terms
Buy Thermal label 58х40/700/есо you can send an order from the site by calling
+38(056) 720-90-37, +38(095) 470-65-11, +38(067) 384-69-83,
or sending an e-mail:
vostok@pkf.dp.ua
.
Delivery
*
is from Dnipro trucking companies in all regions of Ukraine: Kyiv, Kharkiv, Lviv, Odessa, Zhitomir, Kiev, Ivano-Frankivsk, Kirovohrad, Luhansk, Lutsk, Mykolaiv, Poltava, Rivne, Sumy, Ternopil, Uzhhorod, Kherson, Khmelnytsky, Cherkasy, Chernihiv, Chernivtsi and other regions.
*
If the condition does not specify delivery and payment of delivery is not included in the price of the goods
.
By purchasing Thermal label 58х40/700/есо from the company Vostok, you get quality service support, warranty services, information and advisory support.
People often buy with this product