Receipt printer XP-330B is used in restaurants, cafes, bars, fast food cafes, wholesale and retail stores.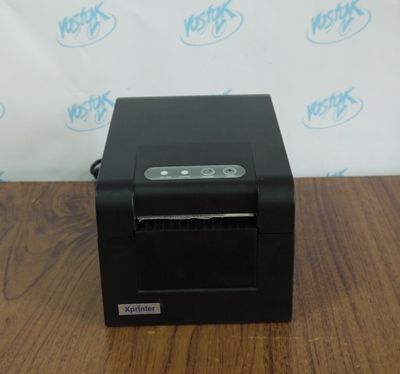 Peculiarities
Printing speed – 127 mm/sec.
Width of label can be changed: from 16 mm to 80 mm.
Bar codes, text, graphic information can be printed.
Images (logos) can be loaded in PCX and BMP formats.
Russian/Ukrainian and other languages support.
Compatibility with OS Linux, Windows (2000, 2003, XP, Seven).
Connection interface can be chosen.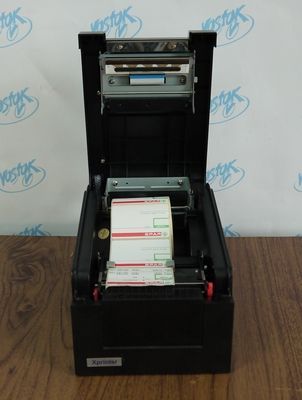 General descriptions
Producer of equipment
Xprinter
Technical descriptions
Printer Type
Чековый
Print method
Direct Thermal Printing
Print resolution
203 dpi
Speed of seal
127 mm/s
Width of seal
80 мм
Maximal diameter of roll
120 mm
Weight,
1,5
Dimensions, mm
216x142x130
Communications
Interface
RS-232
USB, LAN
Functions
Print on
Check ribbon and thermal labels
Features
Method of separation of check
Paper autocarver
Additional information
Barcodes
CODE128
EAN128,ITF,CODE39,CODE93,EAN13,EAN13+2, EAN13+5,EAN8,EAN8+2,EAN8+5,CODABAR,POSTNET, UPC-A,UPCA+2,UPCA+5,UPC-E,UPCE+2,UPCE+5,CPOST, MSI,MSIC,PLESSEY,ITF14,EAN14
Purchase and delivery terms
Buy Receipt printer XP-330B you can send an order from the site by calling
+38(056) 720-90-37, +38(095) 470-65-11, +38(067) 384-69-83,
or sending an e-mail:
vostok@pkf.dp.ua
.
Delivery
*
is from Dnipro trucking companies in all regions of Ukraine: Kyiv, Kharkiv, Lviv, Odessa, Zhitomir, Kiev, Ivano-Frankivsk, Kirovohrad, Luhansk, Lutsk, Mykolaiv, Poltava, Rivne, Sumy, Ternopil, Uzhhorod, Kherson, Khmelnytsky, Cherkasy, Chernihiv, Chernivtsi and other regions.
*
If the condition does not specify delivery and payment of delivery is not included in the price of the goods
.
By purchasing Receipt printer XP-330B from the company Vostok, you get quality service support, warranty services, information and advisory support.