60 642,00 UAH
Wholesale 58 822,74 UAH
ZD50042-T1E2R2FZ — компактный настольный RFID-принтер с отделителем этикеток серии Zebra ZD500R. Принтер обеспечивает печать и кодирование RFID-меток, работающих в диапазоне UHF, протокол EPC Gen 2 V1.2/ISO 18000-6C.
Принтер Zebra ZD500R работает со всеми распространенными видами RFID-меток и способен печатать этикетки максимальной шириной 104 мм со скоростью 152 мм в секунду. Печатный процесс осуществляется быстро благодаря оперативной загрузке материала и автокалибровке RFID-модуля. Адаптивная технология кодирования упрощает настройку RFID-функции и устраняет необходимость выполнения сложных инструкций для работы с RFID-этикетками.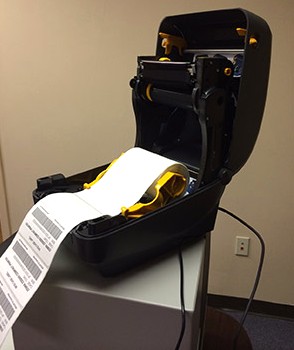 Модель с отделителем применяется для оснащения рабочих мест маркировщиков. Например, при маркировке индивидуальных или весовых изделий. Каждая единица продукции описывается или взвешивается, затем формируется карточка товара, кодируется и печатается этикетка с радиочастотной меткой.
Особенности принтера
Крупный ЖК-дисплей и упрощенное меню обеспечивают интуитивно понятное управление.
Технология Link-OS позволяет упростить процессы интеграции и управления.
Компактные размеры позволяют разместить принтер в любой рабочей обстановке.
Функция автоматической калибровки RFID-модуля.
Легкая загрузка материалов.
Технология NFC (Near Field Communication) позволяет синхронизировать устройства «в одно касание», при этом пользователь быстро получает информацию, необходимую для поиска и устранения неисправностей.
Совместим с RFID-метками всех ведущих поставщиков.
Память большого объема.
Использование программного языка Zebra.
Печать и кодировка бирок с минимальным зазором в 16 мм.
Средства контроля RFID-функции обеспечивают контроль за работой RFID-модуля.
Команды на языке ZPL для RFID-функции обеспечивают совместимость с существующими RFID-принтерами Zebra.
Широкий выбор интерфейсов подключения.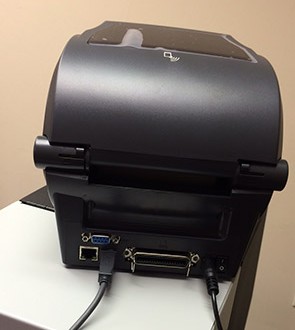 General descriptions
Producer of equipment
Zebra (Eltron) Co
Code
ZD50042-T1E2R2FZ
Technical descriptions
Weight,
2,2
Dimensions, mm
193х191х254
Purchase and delivery terms
Buy ZD50042-T1E2R2FZ you can send an order from the site by calling
+38(056) 720-90-37, +38(095) 470-65-11, +38(067) 384-69-83,
or sending an e-mail:
vostok@pkf.dp.ua
.
Delivery
*
is from Dnipro trucking companies in all regions of Ukraine: Kyiv, Kharkiv, Lviv, Odessa, Zhitomir, Kiev, Ivano-Frankivsk, Kirovohrad, Luhansk, Lutsk, Mykolaiv, Poltava, Rivne, Sumy, Ternopil, Uzhhorod, Kherson, Khmelnytsky, Cherkasy, Chernihiv, Chernivtsi and other regions.
*
If the condition does not specify delivery and payment of delivery is not included in the price of the goods
.
By purchasing ZD50042-T1E2R2FZ from the company Vostok, you get quality service support, warranty services, information and advisory support.