ENG: Сканер штрих-кода Scantech ID L-7080i
7 750,00 UAH
Wholesale 7 000,00 UAH
Настольный сканер L-7080i от производителя Scantech-ID — это многоплоскостной сканер штрих-кодов, который обеспечит превосходную производительность и обширный набор функций, является прекрасным решением для автоматизации торговли. Данная модель может не только распознавать штрих-код, который напечатан на этикетке, но и сканировать виртуальный мобильный штрих-код на различных дисплеях.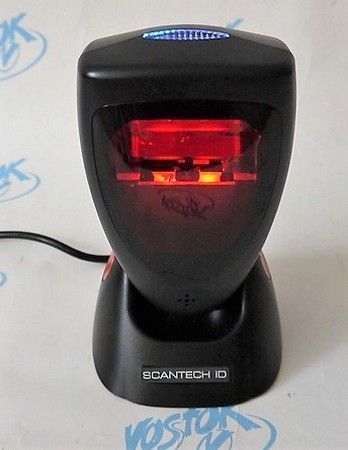 Отличительной чертой данного сканера является его небольшой размер и мобильность, что в свою очередь позволяет обеспечить максимальную эффективность в случае, если пространство ограничено.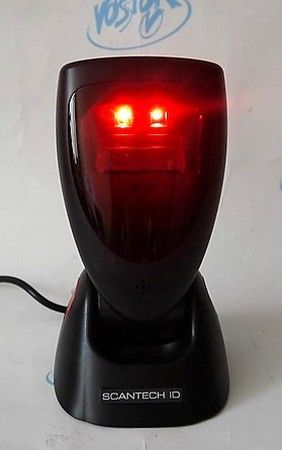 Также можно настраивать корпус данной модели под разный угол наклона.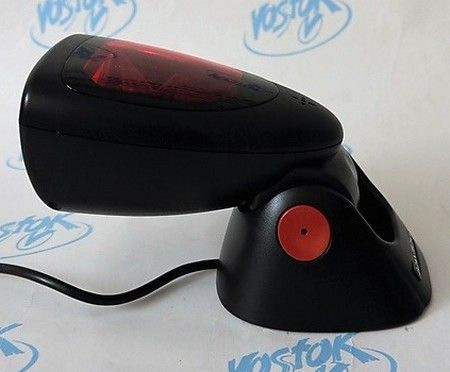 Корпус прочный и способен выдержать многократные падения с высоты 1,5 метра.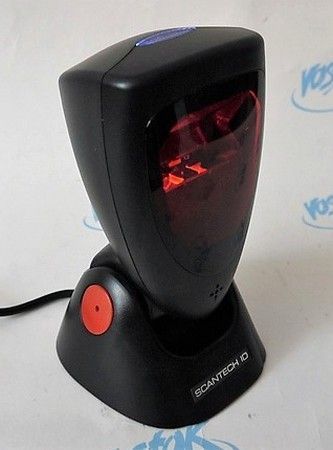 Технические характеристики
Считывающий элемент — Area Image.
Максимальная дальность считывания — 300 мм.
Скорость сканирования — в режиме 1D: 120 скан/сек, в режиме 2D: 60 фото/сек.
Плоскости сканирования — все направления.
Сканируемые 1D коды — UPC/EAN (UPCA/UPCE/UPCE1/EAN-8/EAN-13/JAN-8/JAN-13 plus supplementals, ISBN, ISSN, Coupon Code), Code 39, Code 32, Code 128 (Standard, Full ASCII, UCC/EAN-128,ISBT-128 Concatenated), Code 93, Codabar/NW7, Interleaved 2 of 5, Discrete 2 of 5, GS1.
Сканируемые 2D коды — PDF417 (Standard, Macro), MicroPDF417 (Standard, Macro), Composite Codes (CC-A, CC-B, CC-C) TL C-39, Aztec (Standard, Inverse), MaxiCode, DataMatrix/ECC 200 (Standard, Inverse), QR Code (Standard, Inverse, Micro).
Интерфейс — USB, RS232.
Вес — 325 грамм.
Диапазон рабочих температур — от 0°C до +40°C.
Класс защиты от влаги и пыли — IP42.
Technical descriptions
Technology scanning bar codes
Image
Type of Scanner
multiplane
Wired scanner. Wireless scanner
Max. distance of reading
300 mm
1D/2D
1D, 2D
Weight,
0,325
Dimensions, mm
94 х 161.51 х 97.71
Communications
COMMUNICATIONS
RS-232, USB
Purchase and delivery terms
Buy ENG: сканер штрих-кода Scantech ID L-7080i you can send an order from the site by calling
+38(056) 720-90-37, +38(095) 470-65-11, +38(067) 384-69-83,
or sending an e-mail:
vostok@pkf.dp.ua
.
Delivery
*
is from Dnipro trucking companies in all regions of Ukraine: Kyiv, Kharkiv, Lviv, Odessa, Zhitomir, Kiev, Ivano-Frankivsk, Kirovohrad, Luhansk, Lutsk, Mykolaiv, Poltava, Rivne, Sumy, Ternopil, Uzhhorod, Kherson, Khmelnytsky, Cherkasy, Chernihiv, Chernivtsi and other regions.
*
If the condition does not specify delivery and payment of delivery is not included in the price of the goods
.
By purchasing ENG: сканер штрих-кода Scantech ID L-7080i from the company Vostok, you get quality service support, warranty services, information and advisory support.