Снят с производства! Нет в наличии! Замена — MC9190.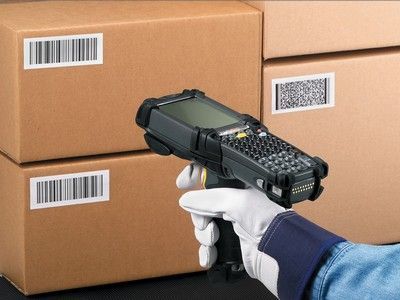 MC9090-GJ0HJEFA6WR — с дальнобойным сканером штриховых кодов LORAX (от 15 см до 11 м), модулем беспроводной связи Wi-Fi, и ручкой пистолетного типа. Стандартный для серии MC-9090 цветной экран, память 64Мб RAM и 128Мб ROM, Windows Mobile 2005, клавиатура 53 клавиши, микрофон, динамик, Bluetooth, батарея стандартной емкости.
Степень защиты IP-64 — это полная защита от пыли и влаги. Благодаря такой защите Motorola MC9090 используется в самых тяжелых производственных условиях: склады глубокой заморозки, производственные цеха, на улице. Корпус MC9090 удароустойчивый, он выдерживает многократные падения с высоты 1,8 м.
Типичным вариантом применения является накопительно-распределительные склады предприятий или распределительные центры с большим грузооборотом.
General descriptions
Producer of equipment
Zebra Technologies, USA
Code
MC9090-GJ0HJEFA6WR
Technical descriptions
Barcode reader
2D
Dust/Water-splash proof
IP64
Scanner
Imager
Display
QVGA color 3,7" Backlit
Operating temperature, °C
от -20 до +50
Additional information
Operating system (OS)
Microsoft® Windows® Mobile 5.0 Premium
Purchase and delivery terms
Buy MC9090-GJ0HJEFA6WR you can send an order from the site by calling
+38(056) 720-90-37, +38(095) 470-65-11, +38(067) 384-69-83,
or sending an e-mail:
vostok@pkf.dp.ua
.
Delivery
*
is from Dnipro trucking companies in all regions of Ukraine: Kyiv, Kharkiv, Lviv, Odessa, Zhitomir, Kiev, Ivano-Frankivsk, Kirovohrad, Luhansk, Lutsk, Mykolaiv, Poltava, Rivne, Sumy, Ternopil, Uzhhorod, Kherson, Khmelnytsky, Cherkasy, Chernihiv, Chernivtsi and other regions.
*
If the condition does not specify delivery and payment of delivery is not included in the price of the goods
.
By purchasing MC9090-GJ0HJEFA6WR from the company Vostok, you get quality service support, warranty services, information and advisory support.