Receipt printer Citizen CT-S280 black CTS280PAEBK
7 368 UAH
Wholesale 6 999,60 UAH
Receipt printer Citizen CT-S281 CTS281RSEBK - modern, reliable and easy-to-use thermal printer. It is successfully used in various trade spheres, for public catering services, transport for printing receipts, checks and tickets.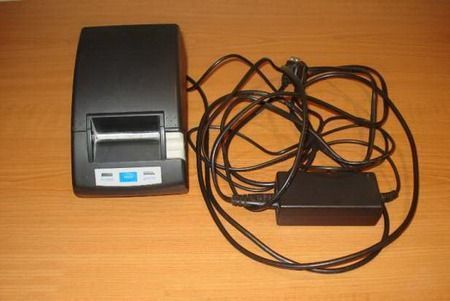 Receipt printer Citizen CT-S281 is equipped with embedded paper auto trimmer. The trimmer is for 1 000 000 receipt trimming operations. The trimming can be partial or full.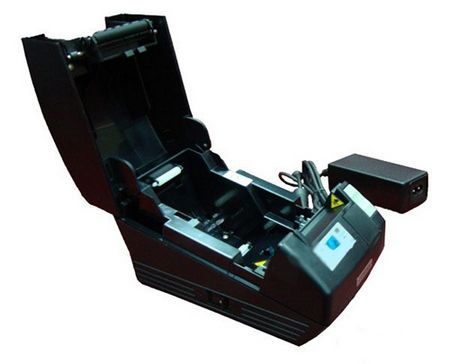 This model of printer is equipped with consecutive port RS 232. The set of drivers ensures prompt and qualitative connection to various software products.
The distinctive features of Citizen CT-S281
Compact designю.
Easy and convenient paper load.
High printing quality (80 mm/sec).
Low noise printing.
Bar-code printing.
Embedded incoming buffer.
Bar-code printing.
Two-colour printing.
General descriptions
Producer of equipment
Citizen
Code
CTS281RSEBK
Technical descriptions
Printer Type
Чековый
Print method
Direct Thermal Printing
Print resolution
203 dpi
Speed of seal
80 mm/s
Width of seal
57 мм
Maximal diameter of roll
83 mm
Temperature range
от 5 до 40 °C
Power
Постоянное напряжение 8.5 В Адаптер переменного тока (типа 28АD) 100-240 В
Weight,
0,43
Dimensions, mm
106 х 170 х 116,5
Communications
Interface
LPT, RS-232, USB
Functions
Print on
Check tape
Features
Method of separation of check
Paper autocarver
Additional information
Barcodes
UPC-A/E, LAN (EAN), 13-/8-колоночные, ITF, CODE 39, CODE 128, CODABAR, CODE 93
Purchase and delivery terms
Buy Receipt printer Citizen CT-S280 black CTS280PAEBK you can send an order from the site by calling
+38(056) 720-90-37, +38(095) 470-65-11, +38(067) 384-69-83,
or sending an e-mail:
vostok@pkf.dp.ua
.
Delivery
*
is from Dnipro trucking companies in all regions of Ukraine: Kyiv, Kharkiv, Lviv, Odessa, Zhitomir, Kiev, Ivano-Frankivsk, Kirovohrad, Luhansk, Lutsk, Mykolaiv, Poltava, Rivne, Sumy, Ternopil, Uzhhorod, Kherson, Khmelnytsky, Cherkasy, Chernihiv, Chernivtsi and other regions.
*
If the condition does not specify delivery and payment of delivery is not included in the price of the goods
.
By purchasing Receipt printer Citizen CT-S280 black CTS280PAEBK from the company Vostok, you get quality service support, warranty services, information and advisory support.