Taking into account IP while choosing the scales
Most scales and strain gauges have specific marks of International Protection (IP), protection from dust and moisture. What does this marking mean?
IP (International Protection) – is international system of protection level identification of electronic and electric devices from external factors penetration (dust or/and liquids) according to the international standard IEC 60529 (DIN 40050, State Standard Specification 14254-96). The first number next to the abbreviation means protection level of solid bodies penetration (dust, dirt etc), the second number – protection from liquids.
While choosing the scales, one should take into account the conditions of working environment. Also one should distinguish protection levels of weighing processor and strain gauges.
Scales and weighing equipment can be divided into groups by their modes.
The scales of standard version can be used at warehouses and in dry conditions. The strain gauge protection level is IP65 and more, the weighing processor – IP40 and more.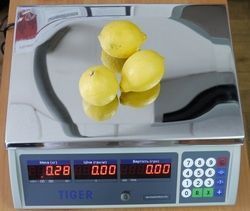 Water- and dust proof scales can be used in the conditions of heightened dirtiness and moisture. The protection level of strain gauge is IP67 and more (stainless steel), the protection level of weighing processor is IP54 and more.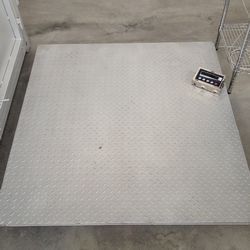 Platform scales ТВ4-1000-0,2-(1500х1500)-12 – dust and waterproof mode.
Scales in stainless and airtight mode can be used in hostile environment and moisture. The strain gauge protection is IP68 (stainless steel), the weighing processor protection level is IP65.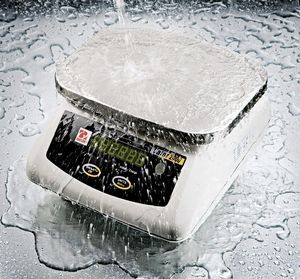 Maximal protection level of weighing processor – IP68 (dust proof and airtight mode, the device can remain under 15 cm of water during long period of time).