Annual "Geksagon" partner-conference
In the beginning of June, Vostok Company employees took part in the annual conference for partners of Bar Coding Center "Geksagon Ukraine". The conference took place in "Reikartz River Nikolaev" hotel. This year the event was named "Bar-code 2.0". More than 40 representatives of automatic identification and marking market were invited.
The audience was extremely interested in reports given by invited guests: Yuriy Marina, CEO "Geksagon" (Russia), and Matey Krachun, regional manager of «Datamax-O'Neil» (Slovenia) in Eastern Europe. All the participants were asking questions and discussing offered topics willingly.
Yuriy Marin's presentation "Mobile computer without applied software is out the window: it can be sold but it won't operate and there will be no profit" was discussed most of all and thereby the delegates realized that "Geksagon" is not just equipment supplier, but efficient program solutions producer".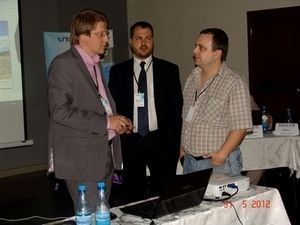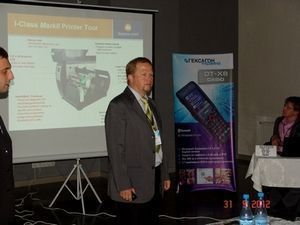 New products for marking and labeling were presented at this event. Matey Krachun in his presentation made detailed description of new printers for label printing - Datamax-O'Neil E-Class Mark III of primary class, and Datamax-O'Neil I-Class Mark II of industrial class. The conference participants had opportunity to see these models in operation, and also to get any necessary information from the company-vendor representative.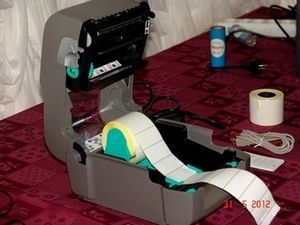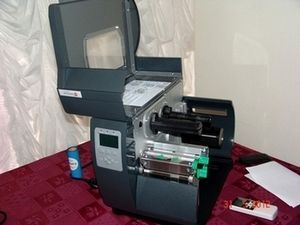 Mikhail Kotov, marketing specialist of "Geksagon" (Russia) presented the line of Casio data collection terminals. He demonstrated how solid and protected these devices are. Besides, Mikhail told about specialized software product - "MOSkit" and the methods of its application.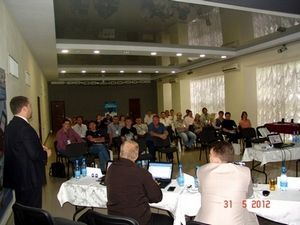 One of the basic thematic event parts was presentation of new partner program from "Geksagon Ukraine" Company. Svetlana Burenok, partner relationship manager, and Nikolay Voronyanskiy, head of sales department described in details the advantages of partnership and its possible perspectives, also they answered a great deal of questions concerning equipment and ways of the realization.
The event formal part was enlivened with thematic quiz. The guests, who took part in the quiz, were given interesting gifts. It is important to note that as part of this event, the partner who sold most of all products TM "Proton" was awarded. It was Anatoliy Ploshkin - "Barcode Service" Company Director.
Partner events from "Geksagon-Ukraine" have become traditional ones. Such events are known for informal atmosphere and possibility to spend time with colleges. This time, unforgettable atmosphere of "Stargorod" restaurant favored efficient communication.
«Partner meetings are good traditions. Thanks to them we have opportunity to emphasize the importance of good relationships with partners who play crucial role in our business. We are sincerely glad that every year more and more companies are finding opportunity to visit the conference. This points to the fact that we are open for efficient working relationship. Thank you, dear partners, for your active participation in the event and discussions. Only owing to the information exchange, our cooperation with you will be more profitable and efficient", said Nikolay Voronyanskiy, Head of sales department "Geksagon-Ukraine".